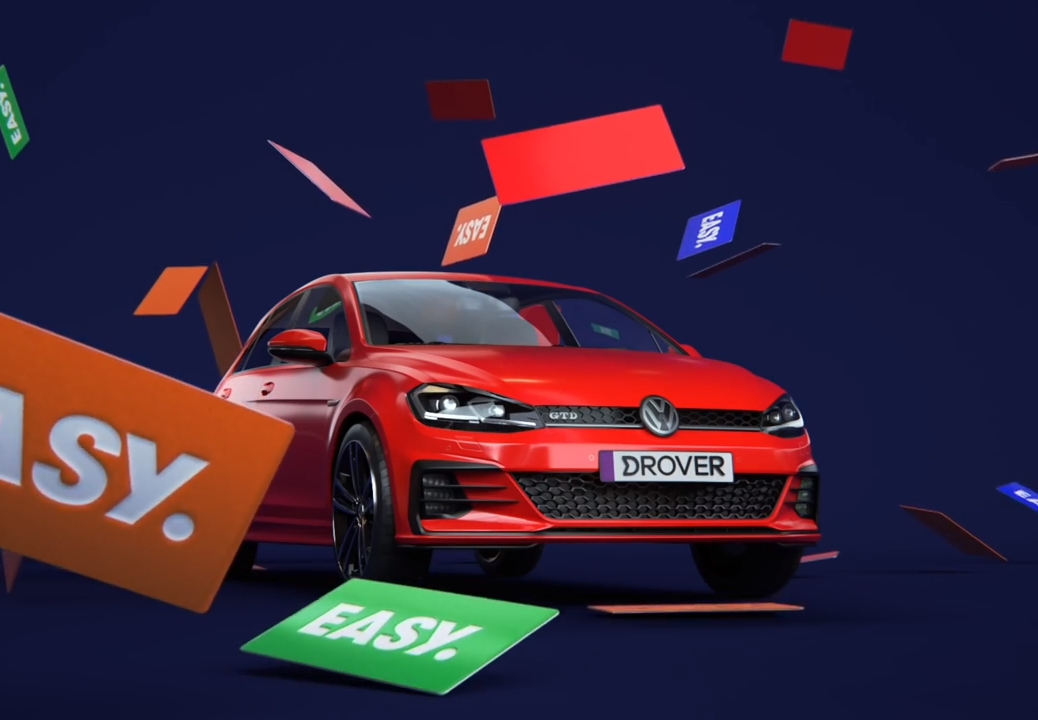 New car registrations in the UK slumped during the COVID-19 lockdown, delaying the prevalence of advanced vehicle technology driving on the roads. Despite this, the government is launching a consultation on automated lane-keeping systems (ALKS), which are expected to become available in 2021.
The number of consumers with cars featuring in-vehicle technology has been increasing, according to GlobalData's 2018 and 2019 UK Insurance Consumer Surveys. Parking sensors saw the largest increase, featuring in almost 50% of respondents' cars in 2019. Anti-collision alerts, lane departure warning systems, and automatic emergency braking have also become more common.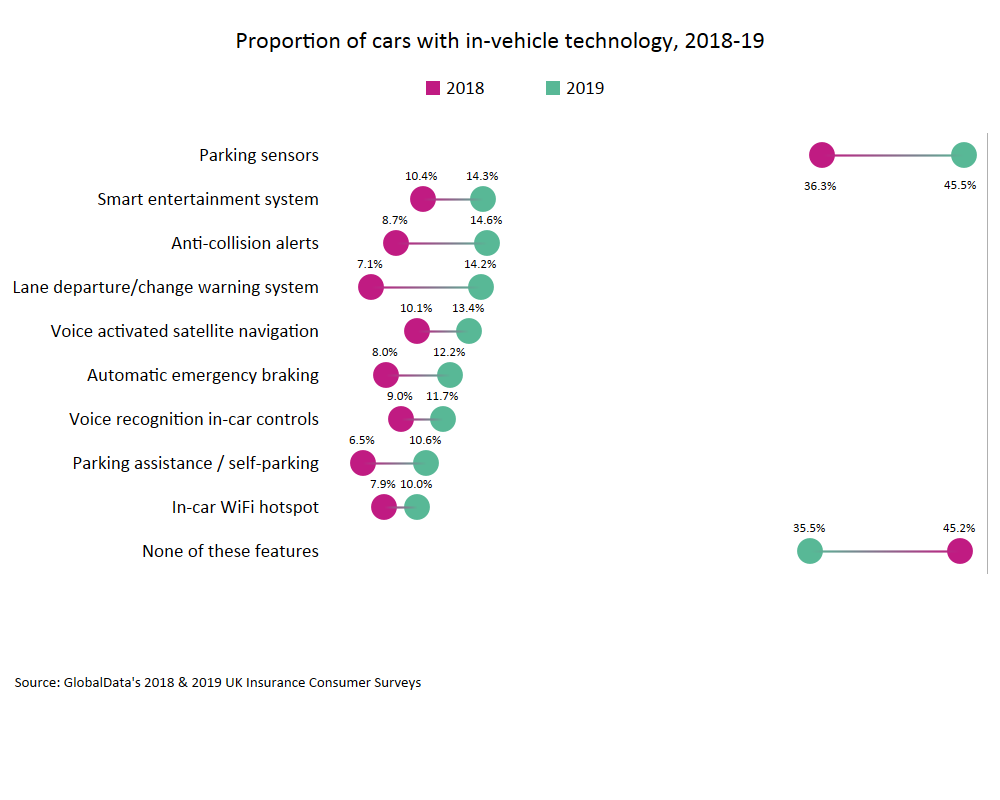 According to The Society of Motor Manufacturers and Traders , new car sales were down by 40% over the first seven months of 2020 compared to the same period of 2019, a loss of about 500,000 cars. Given that new cars are more likely to feature the latest advanced technologies designed to make driving safer, this technology will now be less prevalent on the UK's roads compared to pre-virus levels.
While sales rebounded in July, with an 11% increase compared to July 2019, it is uncertain whether this trend will continue for the remainder of the year, as companies announce redundancies while the government rolls back the furlough scheme.
The increased prevalence of vehicle technology, along with the safety benefits it provides, has prompted the government to launch a consultation into ALKS, which would allow cars to drive themselves on motorways under certain circumstances. Unlike adaptive cruise control or lane-keeping assists, ALKS allows drivers to hand the responsibility of driving over to the vehicle. This will have an impact on the motor insurance value chain, and lawmakers will need to clearly define which party is responsible in the event of a collision while ALKS is engaged (the driver or the technology manufacturers).
While this impact of COVID-19 is currently minute, once automated driving becomes commonplace, the risk of insuring vehicle collisions will begin to shift away from drivers and towards technology manufacturers, reducing premiums for drivers while simultaneously requiring the manufacturers to increase their liability coverage.