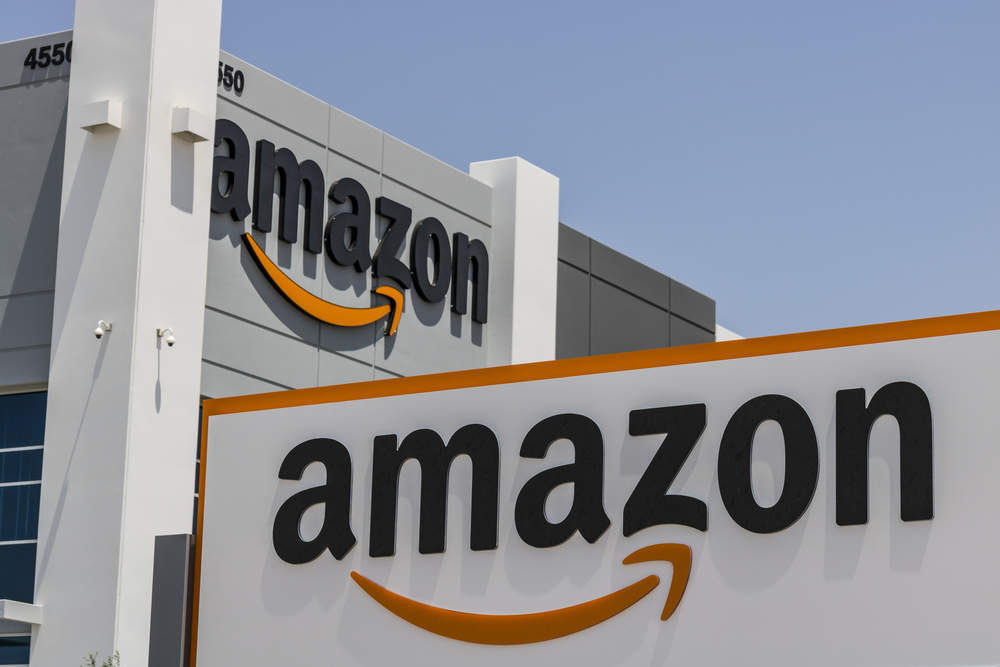 Amazon announced its launch into the UK home insurance market as a price comparison website (PCW) back in October 2022. Since the launch, it has sold a mere 250 policies, barely scratching the surface of the market. As a result, it is looking to upscale this business to reach more customers by adding more insurers to its site. If this proves successful, which remains nothing more than a possibility at present, this could be the real threat to PCWs that was envisaged when its entrance was announced.
The 2022 UK Insurance Consumer Survey by GlobalData looks into whether consumers would buy home insurance from companies such as Amazon, Google, and IKEA. Consumer confidence in Amazon's insurance offering is relatively strong, as evidenced by the 16.7% of all consumers who said they would buy or have bought home insurance from the company. This figure rises for under-40s, perhaps due to digital competency and preference for ecommerce being far greater in this age group. Amazon's appeal is ahead of other leading technology firms such as Sky, Apple, and Samsung, suggesting that it could still garner enough support to make an impression in the market.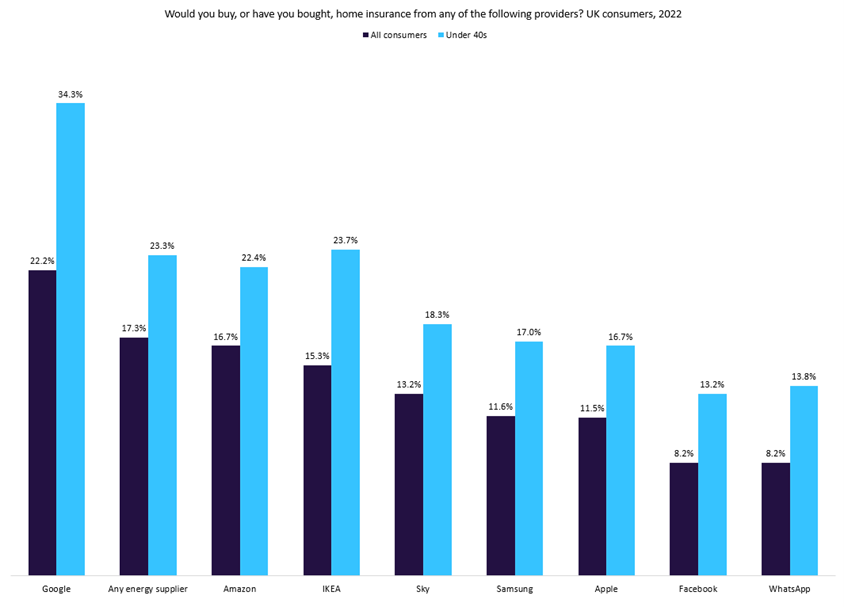 Amazon plans to expand its insurance business in 2023 after seeing slow market success. Its ability to sell insurance has yet to show, perhaps because many people are unaware that it even offers home insurance, suggesting that more needs to be done in the way of marketing to inform customers. Indeed, established PCWs all run relentless advertising campaigns to maintain relevance in consumers' minds. Due to Amazon's competence in digital distribution and the shift of consumer behavior towards ecommerce, this scale-up could potentially result in a greater growth in sales. As a result, this could pose a threat to the large PCWs, as well as insurers that do not work through them.
Although its initial insurance sales were short of success, Amazon should not be discounted as a threat just yet. It should look to focus on improving its marketing to make consumers aware that home policies can be bought through its site. It is thought that Amazon is testing its ability to sell insurance before potentially attempting to start its own insurance carrier in the future. However, early sales data suggests that the market remains a challenging one to enter, thus the company's efforts may be in vain.