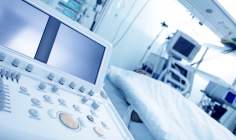 VitalityLife has become the first life insurer in the UK to introduce finger-prick blood testing in order to improve the customer experience as it saves the need for large needles.
Finger-prick testing means that when blood samples are required during underwriting, they are obtained via a simple finger-prick test rather than by hypodermic syringe.
According to VitalityLife, some of the benefits of finger-prick testing include:
– Test results are available within seconds. Previously. the samples would have to be sent to a lab, which would take 4-5 days to produce results.
– There is also no risk of 'spoilt samples'. This is a common problem for life insurers when a blood sample is delayed reaching the laboratory and often means a re-test is needed
Darren Lee, director of underwriting and claims at VitalityLife, said: "We believe we are the first life insurer in the UK to introduce this type of blood testing. The next stage in our mission to improve the customer experience around medical underwriting is in the automation of underwriting decisions where a screening examination has been undertaken. Our aim is for the underwriting decision to be available within seconds of the nurse submitting the client's results and we are on course to launch this next phase later this year."