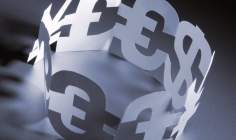 The head of the French central bank, Christian Noyer, has reportedly called on life insurers in France to cut the payout rates they offer policyholders in order to avoid getting squeezed as interest rates fall.
During a hearing at the French Senate, Noyer was reported by Reuters as saying: "It's very important that insurance companies can cut their payout rates and I am expecting an important fall in payout rates this year.
"I will make sure that insurance companies do it because we don't want them to put themselves at risk."
Data from timetric's Insurance Intelligence Center shows that life insurance accounted for 60.7% of the French insurance industry's gross written premium in 2013.
However, a volatile financial market and sluggish economic growth have created a poor investment environment in the country. Low interest rates have made French consumers reluctant to invest in long-term life savings products, and instead they have preferred to invest in short-term and liquid banking products.