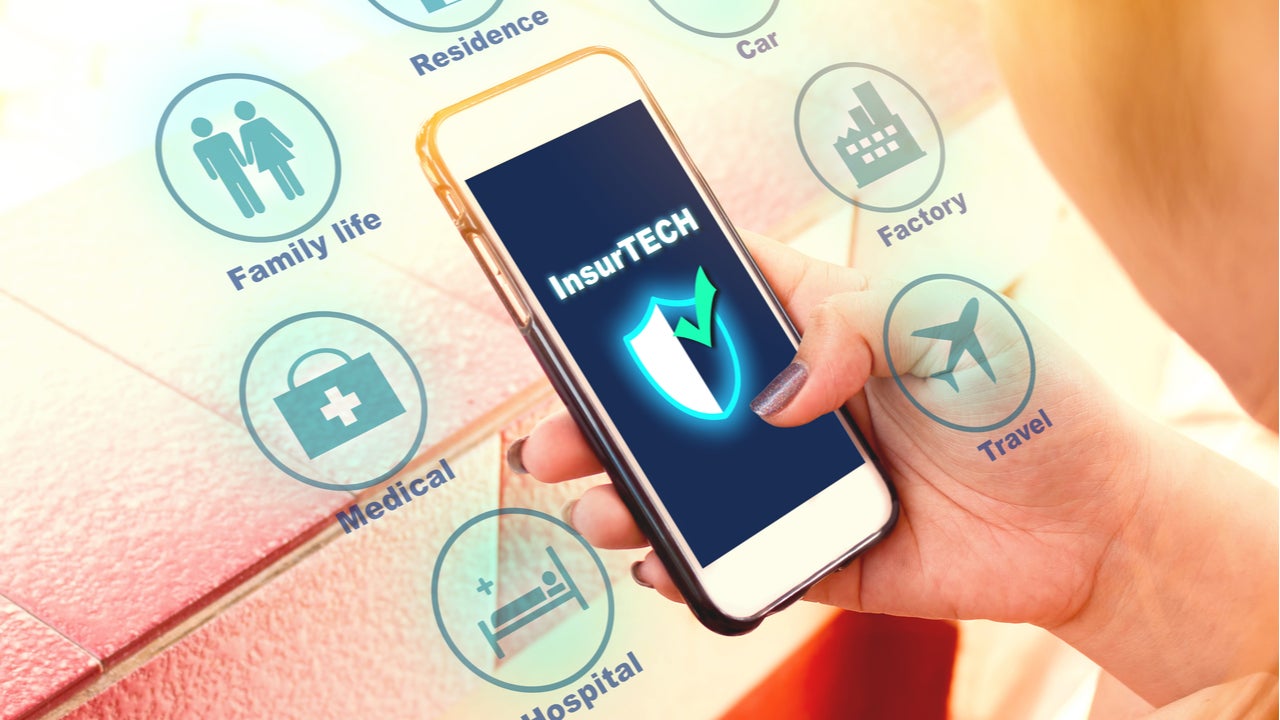 Life Insurance International lists five of the most popular tweets on insurtech in December 2020 based on data from GlobalData's Influencer Platform. The top tweets were chosen from influencers as tracked by GlobalData's Influencer Platform, which is based on a scientific process that works on pre-defined parameters. Influencers are selected after a deep analysis of the influencer's relevance, network strength, engagement, and leading discussions on new and emerging trends.
Top tweets on insurtech in December 2020
1. Antonio Grasso's tweet on increase in investment in technology in the insurance industry
Antonio Grasso, founder and CEO of Digital Business Innovation, a company that provides digital solutions for businesses, shared an insurance outlook report by Deloitte. Chief information officers (CIOs) surveyed for the report are planning to reallocate their technology spending as they prioritise ongoing and planned projects.
Majority of the surveyed CIOs are planning to increase spending on cybersecurity to address the rise in cyberattack risks as more employees are working from home amid the coronavirus pandemic. Cloud computing, data privacy, and data analytics are other areas where insurers are planning to increase investments.
As insurers begin to focus more on the thrive phase, most CIOs surveyed will be reallocating technology spending as they reprioritize ongoing and planned projects.

Source @deloitte Link https://t.co/14Yg8gvHeN via @antgrasso @antgrasso_IT #Insurtech #finserv #DigitalStrategy pic.twitter.com/m2Q3B4GnJA

— Antonio Grasso (@antgrasso) December 19, 2020
Username: Antonio Grasso
Twitter handle: @antgrasso
Retweets: 56
Likes: 84
2. Efi Pylarinou's tweet on Swiss startups
Efi Pylarinou, fintech and blockchain advisor, shared an article on a list of Switzerland-based insurtech start-ups by Insurtech.Rocks, a management and digital consulting firm. The article listed start-ups that are up-and-coming in the Swiss economy based on the innovative insurance policies offered for companies and individuals.
The list includes B3i, Anivo, Creadi, Dextra, Emmalife, Esurance, Isurance, iptiQ, kasko2go AG, Lings, Knip, ONE, Paladino, SafeSid, Spearheads, STONESTEP, TONI Digital, Veezoo, VIAC, vlot., WEFOX.
Swiss #Insurtech Startup Map 2020 🇨🇭#fintech @Visible_Banking @UrsBolt @SpirosMargaris @YahooSchwab @marcpbernegger https://t.co/2JW4ipPHlo

— Dr Efi Pylarinou (@efipm) December 14, 2020
Username: Efi Pylarinou
Twitter handle: @efipm
Retweets: 15
Likes: 27
3. Mike de Waal's tweet on the importance of data ethics in insurance
Mike de Waal, president and founder of Global IQX, a software company providing solutions for insurance companies, shared an article on how to ensure privacy of customers' data. The Covid-19 pandemic made data privacy more vulnerable, further article added.
Customers' data is required for insurance companies for calculating premiums, creating customised policies and claims. This data if used without consent or processed wrongfully, could put a dent in the companies' image and waiver customers' loyalty.
The article detailed few measures to be followed by insurers such as implementing risk management and IT security policies, apart from applying a consent mechanism for using policy holder's data to ensure transparency with customers.
The Importance of Data Ethics in Insurance https://t.co/kRProCmD3N #DigitalTransformation #Innovation #BigData #Insurtech @DeepLearn007 @SpirosMargaris @HaroldSinnott @gvalan @ipfconline1 @globaliqx @ahier @diioannid @sallyeaves @labordeolivier @kalydeoo @Ym78200 @Nicochan33 pic.twitter.com/AYt8S5MBBO

— Mike de Waal (@globaliqx) December 29, 2020
Username: Mike de Waal
Twitter handle: @globaliqx
Retweets: 28
Likes: 22
4. Damien de France's tweet on Oscar filing for an IPO
Damien de France, chief financial manager at Spirit Asset Management, an investment advisory firm, shared an article on Oscar, a health insurance start-up firm, submitting an IPO filing as Mulberry Health. The influencer noted that Oscar raised $140m in a funding round led by Tiger Global Management and confidentially submitted an IPO registration draft with the U.S. Securities and Exchange Commission.
The article detailed that size and price of the IPO is yet to be determined. Oscar's IPO followed Lomonade, an insurtech firm, which began trading on New York Stock Exchange. By 2021, the company is expecting to expand their plans across 18 states.
Insurtech Oscar Files Confidentially For IPO 😀

CRUNCHBASEhttps://t.co/GOQJwVolOI 👈#insurance #tech #fintech@labordeolivier @sebbourguignon @kalydeoo @Nicochan33 @Corix_JC @KanezaDiane @ChrisGGarrod @BetaMoroney @TrippBraden @andi_staub @Fabriziobustama @gerald_bader pic.twitter.com/dN3zJUxm6H

— Damien de France 🌍 🕊️ (@Damien_CABADI) December 22, 2020
Username: Damien de France
Twitter handle: @Damien_CABADI
Retweets: 15
Likes: 16
5. Florian Graillot's tweet on predictive analytics in insurance
Florian Graillot, founding partner of astorya.vc, a venture capital firm focused on insurance technologies, shared an article on the increase in demand for predictive analytics among insurers to ensure high performance and strong customer relations according to a study from Willis Towers Watson study, a global advisory firm.
The article detailed that analytics can be used to predict industry trends and customer needs using historical and real-time data, enabling insurers to exceed customer expectations and provide cost savings. Approximately 68% of insurers surveyed under the study agreed that predictive analytics had increased sales and cross selling, while 41% believed that analytics reduced claim cost and issue expenses.
Here are detailed KPI on the opportunity to leverage predictive analytics in insurance:

📊 current level of adoption
🔗 most relevant part of value chain chain
💣 major challenges still to address#InsurTech #FinTech

👉 https://t.co/u1fnhXF7E4 pic.twitter.com/ehFTLiCycP

— Florian Graillot (@FGraillot) December 9, 2020
Username: Florian Graillot
Twitter handle: @FGraillot
Retweets: 8
Likes: 15