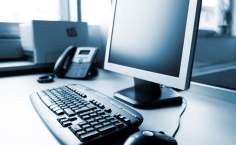 The Guardian Life Insurance Company of America has partnered with IT services and consultancy company, Cognizant, to modernise its mainframe big data infrastructure.
New York-based Guardian is a Fortune 250 financial services company with a network of over 3,000 financial representatives in more than 70 agencies nationwide.
In order to gain greater insights from its mainframe-based data and use digital and cloud technologies to help develop new products and services, Cognizant created a data lake based on the Apache Hadoop framework.
A data lake is a massive storage repository and powerful processing engine that has the ability to handle nearly limitless concurrent tasks or jobs at a lower cost than a mainframe.
In particular, Guardian used Cognizant's BIGFrame solution.
Alex Rosenthal, assistant vice president, enterprise data office at Guardian, said: "We have initiated a big data program focused on building an enterprise data management strategy in line with our digital vision."
Karthik Krishnamurthy, senior vice president, analytics and information management at Cognizant, commented: "Enterprises are experiencing a digital revolution. Yet, when it comes to information management, many are saddled with legacy architecture that lags in price-performance and agility, preventing optimal use of technology advances."