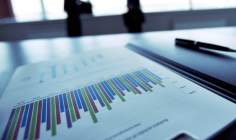 Insurance actuarial consultancy, Barnett Waddingham, has launched an Excel-based calculator called SIIMPLIFY to help insurance firms get their systems in place ahead of the Solvency II implementation date of 1 January 2016.
The consultancy said SIIMPLIFY produces numbers in a standard reporting format, whilst also enabling firms to have less reliance on actuarial resources.
Barnett Waddingham added that findings can be presented numerically as well as graphically to help firms with capital optimisation and embedding risk management.
Kim Durniat, partner at Barnett Waddingham, said: "With Solvency II (SII) coming into force on 1 January 2016, firms need to have an efficient year-end regulatory process that has a good structure and meets all the requirements so that the transition from Solvency I to II will be a smooth one."