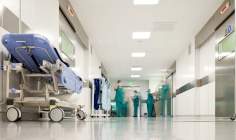 Aegon has become the first UK protection insurance provider to offer donor cover as part of a critical illness (CI) policy.
This cover enables a living donor to claim £2,500 if they donate a kidney, bone marrow or a portion of lung or liver to a family member.
The payment will help support donors through the operation and recovery involved in donating an organ.
The initiative forms part of a range of changes to Aegon's multi-benefit proposition for both personal and business protection.
Other changes to Aegon's CI cover include two new ABI+ definitions, for example, Parkinson plus syndromes and Spinal stroke; six additional critical illness definitions (partials); and changes to some of the existing additional critical illness (CI) definitions.
These additional CI definitions (partials) are now available to children and step children are also now covered under the CI policy.
Dougy Grant, Protection Director at Aegon UK, said for years Aegon has provided its customers with CI cover for major organ transplants.
However, Grant said: "It's important to recognise that living organ donors can experience a similar recovery period and physical as well as financial struggle as the person receiving the transplant."
He added: "In recognition of the increasing likelihood of people getting cancer and living with it for longer, seven of the 60 definitions are now cancer related. We hope this will help people focus on beating the illness free of financial worry."
Aegon's critical illness policy now provides cover for 60 illness definitions, 19 definitions exceed the ABI's standard definitions and are classed as ABI+.
Aegon paid 97% of CI claims in 2015. The insurer said this is above the UK average (92.5%)* reported by the ABI recently.