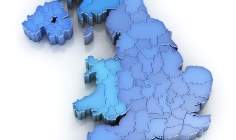 Data from the Association of British Insurers (ABI) shows that one year since the introduction of pension freedoms reforms in the UK, initial demand for cashing in pensions is settling down.
Annuities are also starting to see a revival in popularity and the number sold outstripped income drawdown products for the first time in the most recent quarter with 21,200 sold, worth £1.1bn, compared with 19,700 drawdown policies, worth £1.4bn.
Overall, since the reforms came in in April 2015, the figures show for pay-outs £3bn has been paid out in 213,000 cash lump sum payments, with an average payment of £14,800.
Meanwhile, £2.9bn has been paid out via 835,900 income drawdown payments, with an average payment of £3,500.
Since the reforms came in, for funds invested in new products, the ABI said £4.2bn has been invested in 63,600 income drawdown products, with an average fund of £66,000.
Furthermore, £3.3bn has been invested in around 61,700 annuities, making the average fund invested nearly £53,000.
Dr Yvonne Braun, the ABI's director of policy for long terms savings and protection, said: "One year on from the pension reforms, the freedoms are settling in and working as intended. This is a credit to providers who worked incredibly hard to get ready for the changes with less than a year to implement them."
Braun added: "Annuity sales are beginning to see a revival, with more annuities than drawdown products sold in the last quarter. This shows people still really value a lifelong guaranteed income.
"Our key challenge remains ensuring people save enough for their retirement. With increasing life expectancy and declining final salary pension provision, we must turn our attention to helping customers grow bigger pots."