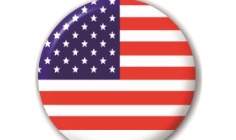 Life insurance provider WoodmenLife has selected LIDP Consulting Services' Titanium administration solution to replace and consolidate its legacy administration systems.
LIDP's platform will process all the insurer's life and annuity lines of business. It will also enable the organisation's complete digitalization by upgrading back-office operation.
The solution is also expected to provide real-time updates and support for customer self-service necessary to meet evolving customer expectations, and support for an updated platform that aligns with the organization's technology strategy.
WoodmenLife business technology vice president Jerry Smolinski said: "We believe LIDP's Titanium is the ideal solution for our needs today, but more importantly as a strategic platform to upgrade our operation and enable our digital future. We were very impressed with the system's ability to handle our unique universal life product, which was challenging to find a suitable solution in the marketplace."
WoodmenLife operations executive vice president, Denise McCauley, said: "Not only was the system a good fit for us, but the commitment and expertise of the LIDP staff was also key. We were making a long-term decision and wanted to be sure we selected a technology partner who knew our business and would be there with us every step of the way."
LIDP president Bill Schnittker said: "We worked very closely with the WoodmenLife team throughout the proof of concept, giving us the opportunity to become more familiar with their business, needs, and preferences."