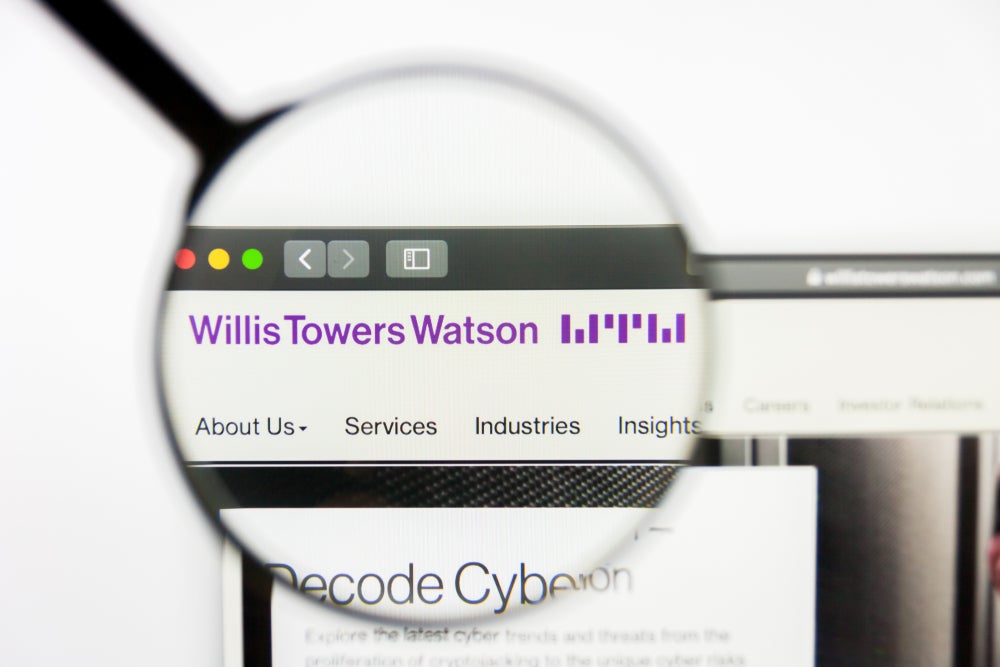 Willis Towers Watson has launched its Respect at Work programme. It was created to develop a culture of respect in the workplace and provide support for colleagues.
The programme is focused on a network of selected Respect at Work guardians, which consist of professionals within the company. They will provide support and guidance to colleagues based on their experience and skills.
Guardians will receive training to offer support and guidance for colleagues who want to share and discuss workplace concerns outside of their formal environment.
The guardians will provide a support route for colleagues who witness or experience unlawful harassment, discrimination or inappropriate conduct, an impartial listening ear for those who need support and guidance and an opportunity to empower their colleagues.
The programme builds on company values and includes mandatory training to colleagues on workplace behaviours and provides a whistleblowing hotline for reporting any offences.
Willis Towers Watson has also launched a guide to help support and encourage managers to have open discussions about the culture in their team and how a respectful working environment positively impacts the business.
Additionally, a series of internal workshops titled 'Let's Talk About Respect', will help leaders encourage people to openly talk about building a respectful workplace.
Willis Towers Watson head of Great Britain, Nicolas Aubert, said: "We are taking these very important steps to promote and embed respect in every part of our business and every aspect of our work. In the UK we have worked hard to make sure that our working culture is inclusive throughout the business. This has been recognised by the Stonewall Index, listing the 500 most inclusive places to work in the UK, where Willis Towers Watson has risen 89 places and into the Top 150 this year.
"Respect at work is important for all businesses, particularly in the professional and financial services sectors. We must demonstrate leadership in driving improvements in culture, ensure the quality of conduct and behaviour within our organisations, and provide clarity of purpose to drive value for clients. If we are to retain and attract the kind of talent we need, then it is vital that people know that they can work and thrive in a culture of inclusiveness and respect.
"Our new guardians will serve as an additional support route for colleagues who witness or experience unlawful harassment, discrimination or inappropriate conduct. We would always encourage colleagues to report these matters formally, via the whistleblowing channels available, however we also understand that formal procedures can be a barrier and sometimes people need someone to talk to informally first. Colleagues can still choose to speak up using all reporting channels available to them, or indeed handle the situation themselves; this network does not replace those options.
"Our guardians will be spread throughout our business lines and geographical locations in the UK. They will be experienced professionals who are approachable and confident in handling sensitive issues. This programme is one of the first of its kind in the professional and financial services industries and the aim is simply for people to feel comfortable talking about any workplace concerns they have in a confidential, informal and supportive environment."