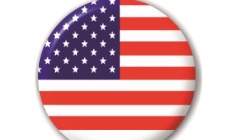 Voya Financial, a US retirement, annuities life insurance provider has expanded its suite of fixed index annuity products by launching the Voya Quest series of annuities.
Issued by Voya Insurance and Annuity Company, a member of Voya Financial family of companies, the Quest series of annuities includes the Voya Quest 5 Index Annuity, Voya Quest 7 Index Annuity and Voya Quest Plus Index Annuity.
Voya said its Quest series solutions not only enable individuals grow and protect their savings, but also allow them to generate guaranteed retirement income.
Voya Financial annuities president Carolyn Johnson said: "Historically low interest rates and unpredictable market swings make navigating the retirement landscape more challenging than ever. Americans need to have a sound strategy for their future income needs."
The Voya Quest series of annuities allows individuals to grow their assets based on potential earnings linked to the performance of an index or benchmark, specifically the S&P 500 Index.
They offer individuals to select from a five-, seven- or 10-year contract surrender schedule.
Another key feature of the new suite of products is a Guaranteed Living Withdrawal Benefit (GLWB), which can be purchased for an additional cost at the time of the annuity contract.