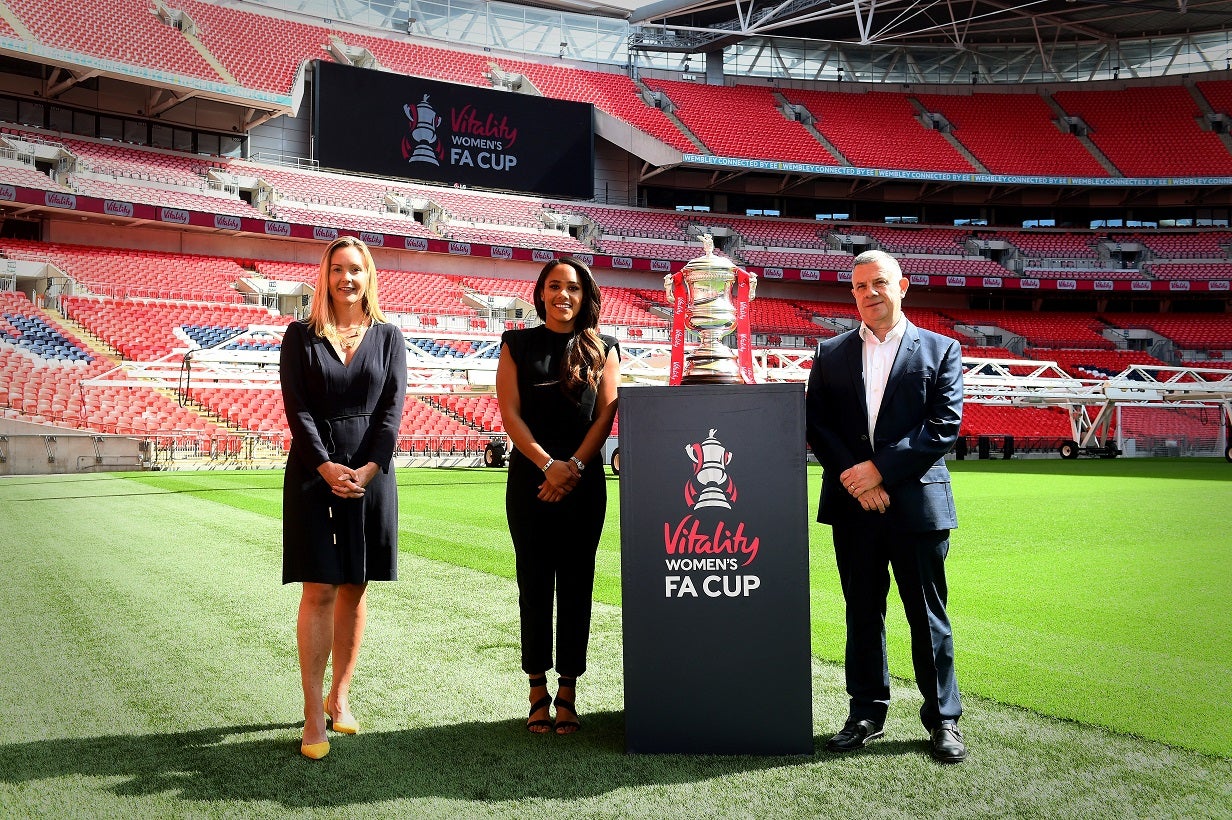 The Football Association (FA) has announced that Vitality is the new sponsor of The Women's FA Cup.
The three year partnership to July 2023 will see the competition rebranded and referred to as the Vitality Women's FA Cup. It begins from the start of the quarter finals of the 2019/20 season, which take place on 26-27 September 2020.
The Women's FA Cup is the largest cup competition for female footballers in England, with 376 teams entering this season. The 2020/2021 final is due to be played at Wembley Stadium on Saturday 22 May 2021.
Kelly Simmons, The FA's Director of the Women's Professional Game, said: "I'm delighted that a recognised brand such as Vitality has signed up to partner with us and sponsor such a prestigious competition as The Women's FA Cup.
"We recognise that during a very difficult time for everyone that this is a big commitment that Vitality has made in becoming primary sponsor of The Women's FA Cup, and I am really looking forward to working with them as we look to grow the competition.
"This partnership not only highlights the affection that so many have for The Women's FA Cup, but it also demonstrates the growing interest in the women's game, which is something I know Vitality is keen to develop alongside us."
Nick Read, managing director for Vitality, added: "We are incredibly excited to be announcing this new partnership with The FA today. We have been involved in both football and supporting women's sport for many years, and today's announcement highlights our commitment to the women's game.
"There has never been a more important time to be involved in women's football, and by working with The FA we hope to drive visibility of the women team, showcasing this great sport and encouraging millions more people get active and play football, in line with our core purpose to make people healthier and enhance and protect their lives."
Former England football star Alex Scott will be an ambassador for the Vitality sponsorship.
She said: "This announcement today is great news for the sport and profile of women's football. I am pleased to be joining a brand that is shining a light on the game and driving visibility of the women's game and hopefully inspiring many more women and girls to take up football, or whatever other activity might be right for them."