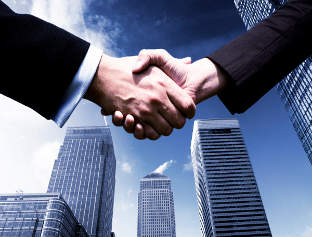 American insurtech startup Unqork has raised $22m in a new Series A funding round led by Goldman Sachs Principal Strategic Investments (PSI).
The round was also joined all original seed round investors and Broadridge Financial Solutions.
The latest round follows a capital rise drive in 2018, when the company raised $5.2m from 16 investors.
The fintech company intends to use the fund to speed up business growth and boost its position in the no-code space.
Unqork CEO Gary Hoberman said: "Unqork has experienced rapid growth over the last two years as our no-code platform helps financial institutions and insurers focus on their competitive advantage rather than building hard-coded, legacy systems of the future.
"We look forward to using this investment to respond to growing client demand to advance the self-service capability of our platform and enhance our training capacity for clients and partners."
Goldman Sachs Principal Strategic Investments managing director Rana Yared said: "The evolving nature of the financial services and insurance industries requires a fundamental change to how we structure and operate workflows, and Unqork is at the forefront of disrupting exactly that.
"Unqork's strong growth reinforces our belief in their mission to digitize the client lifecycle, and we're excited to see what's next for the team."
No-code platform: A ready-made programming platform for insurers
Unqork provides no-code platform as a software-as-a-service (SaaS) platform which is being used by 17 financial institutions including health insurers, life insurers, annuity issuers, banks and asset managers to digitise their entire client lifecycle.
No-code platform allows users to create large-scale software applications without requiring writing anything in programming languages.
To create applications using Unqork digital platform, companies need to select from a menu of pre-built forms and then add product rules from product rule spreadsheets.
Unqork was found in 2017 and has a workforce of 50 staff.