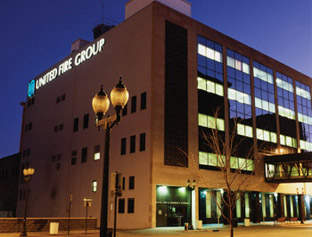 iPartners' Insurance Scorecard Business Intelligence solution is built around an insurance specific data model and offers a complete analytics solution including: a data warehouse, performance management dashboards and scorecards, ad-hoc detailed analysis, production reporting, and drill to detail.
The insurer said that it is planning to utilize the iPartners solution to consolidate its multiple data sources for meaningful and actionable analysis, translating to greater insight and improved decision making.
Commenting on the selection, United Fire Group vice president, director of eSolutions, Colleen Sova, said: "Like most insurers, we had a lot of data, but having the data easily accessible and of use for good decision making was a challenge. iPartners' experience and expertise combined with their business intelligence offering made the perfect solution for us,"
"The product is powerful, flexible and intuitive, and will give our managers access to the consolidated data along with the tools to analyze at all levels, providing us the insight into our business that we have never had before," Sova added.
Founded in 1946, United Fire Group, together with its subsidiaries, engages in the writing of property, casualty, and life insurance products in the US. It sells annuities through a network of independent agencies. The company operates in two segments, property and casualty insurance and life insurance.