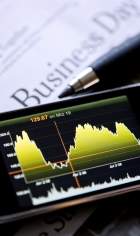 Protection technology businesses, UnderwriteMe, has said its partnership with Scottish Provident since September 2014 means the insurer, which is part of the Royal London Group, has experienced a 30% increase in new business.
UnderwriteMe aims to make buying and selling protection easy, fast, fair and more profitable, according to the provider's website.
The business says its underwriting technology enables advisers and customers to engage with insurers using a single, consistent process.
On the one hand, the provider says insurers retain their own underwriting capability, while advisers and customers gain a simple way to buy protection. This converts quick quote comparisons into fully underwritten comparisons and a click and buy.
Isobel Langton, CEO intermediary of Royal London, said the feedback from advisers using UnderwriteMe's technology has been extremely positive with many saying they find the system, easy, quick and efficient.
Phil Jeynes, head of sales and marketing at UnderwriteMe said the team at UnderwriteMe is very proud to have partnered with Scottish Provident and "share their excitement at these superb sales results."