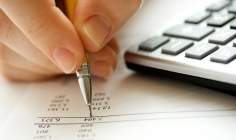 The UK's Prudential Regulation Authority (PRA) has published a list of 19 insurers whose full or partial internal models have been approved for use under Solvency II from 1 January 2016.
Andrew Bailey, deputy governor, prudential regulation at the Bank of England and CEO of the PRA, said: "Today marks a major milestone in the implementation of Solvency II in the UK. The PRA has approved 19 insurers' internal models for use from day one of the new regime. Going forward we will monitor insurers' models carefully in order to ensure they continue to deliver an appropriate level of capital."
Below is the list of insurers whose full or partial internal models have been approved by the PRA for use under Solvency II from 1 January 2016:
Aviva
Legal & General Group
Just Retirement
Amlin
Aspen Insurance
Markel International Insurance Company
MBIA UK Insurance
British Gas Insurance
The National Farmers' Union Mutual Insurance
Pacific Life Re
Pension Insurance Corporation
Phoenix Group
Prudential
QBE European Operations
RSA Insurance Group
Scottish Widows Group
Society of Lloyd's
Standard Life
– Unum European Holding Company
Life Insurance International's (LII) weekly newsletter, which features free premium content, recently noted that although the Solvency II regime is due to become effective on 1 January 2016, much work remains to be done on it and the ramifications of the EU-wide insurance capital standard will continue to be felt throughout 2016.
Chris Finney, a partner at law firm Cooley (UK) LLP, told LII: "There seems to be a perception that we're reaching Solvency II's D-day; and that, when we get there, we'll achieve compliance and stability. But that's a long way from the truth."
Although most UK (re)insurers are getting close to Solvency II compliance, and all of them are expected to be fully compliant from 1 January 2016, or soon after, Finney says some still have a great deal of work to do to get over the line.
Finney explains: "It's also worth thinking about what that line is: Solvency II includes more than a dozen transitional measures. A material number of UK (re)insurers will rely on at least one of them; and many will rely on a handful. Some of these transitional measures will only last for a year or two, but some will last until 2032. So there's a long way to go before every UK (re)insurer is complying with Solvency II, and every (re)insurer's Solvency II is the same."
To register for LII's free weekly newsletter, click on this link https://form.jotformeu.com/53144308571351