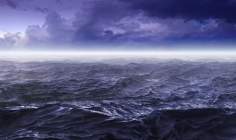 An inquiry into the Financial Conduct Authority's (FCA) handling of a life insurance review found that an advance press briefing given to the Telegraph was, while well intentioned, high risk and inadequately controlled.
Simon Davis, a commercial litigation partner at Clifford Chance, was appointed to conduct the inquiry and Davis' recently published report said the FCA's reaction "was "seriously inadequate and fell short of the standards expected of those it regulates."
The inquiry was established after the Telegraph – having been briefed by the FCA on an exclusive basis – published an article on the front page of its online edition on 27 March 2014 under the headline: "Savers locked into rip-off pensions and investments may be free to exit, regulators will say."
The article appeared on the front page of the print edition of the Telegraph the following morning under the revised heading "Better deal for millions of savers" repeating that the FCA was planning an inquiry into 30 million policies and stating that "Savers locked into rip-off pensions and investments could be given a free exit or moved to better deals, regulators will say next week."
When the London financial markets opened for trading on 28 March 2014, the shares in a number of companies that specialise in pools of potentially affected insurance policies fell in value substantially.
The FCA then issued a statement that it was not planning to individually review 30m policies, nor was it intending to look at removing exit fees from those policies provided they were compliant at the time.
The seriousness of the events was that five insurers including Legal & General and Aviva also issued their own statements on 28 March.
Responding to the review FCA Chairman, John Griffith-Jones commented: "Simon Davis has produced a comprehensive and rigorous report in which he makes a number of criticisms of the way the FCA handled the launch of the 2014/15 Business Plan.
"The Board fully accepts Mr Davis' criticisms and on behalf of the FCA we apologise for the mistakes that were made and the shortcomings in systems and controls which his report has revealed."
In considering Davis' report, the FCA said its non-executive directors recognised that a number of individuals made errors.
It said FCA chief executive, Martin Wheatley, director of supervision, Clive Adamson, director of communications and international, Zitah McMillan and director of markets, David Lawton will not be receiving a bonus for 2013/14.
This came shortly after Adamson, McMillan and Victoria Raffe, director of authorisations announced they will be leaving the FCA.