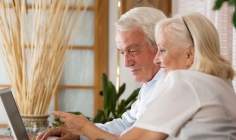 The Association of British Insurers (ABI) has launched a consultation on annuity rates transparency to help people approaching retirement shop around for the best pension deal.
The ABI's proposal is to conduct a regular survey of all ABI members offering annuities, setting out a number of typical customer profiles and asking what income each of these would receive from an annuity.
This information would then be published and made available to consumers via the ABI website, along with other information about the providers, such as whether they are offering guaranteed annuity rates, and whether they refer pension customers to an annuity provider or a panel of annuity providers.
The consultation follows the publication in March this year of the ABI Code of Conduct on Retirement Choices, which requires ABI members to provide clear and consistent communications to their customers in the run-up to their retirement.
Annuity rates transparency is an important issue currently generating debate in the UK life and pensions sector. There is also a fear that the UK faces 'an annuity apartheid' where only the wealthy will shop around for the best retirement income.
For example, the International Longevity Centre-UK has published a new report called Advice for All, which notes there is a risk that consumers focus on the annuity rate they receive, to the exclusion of whether the type of annuity they are purchasing is right for them, which is critically important.
The ABI stressed that it welcomed feedback from a wide range of stakeholders and insurance companies as part of the consultation.
Stephen Gay, the ABI's director of Life, Savings and Protection said: "Buying an annuity is one of the most important financial decisions people make and shopping around for the right one can make a significant difference to people's retirement income.
Steve Webb MP, the UK minster for pensions, said: "This move by the ABI to improve the transparency of annuity rates is a step in the right direction. Pensions need to be simple and clear so that people can engage with them."
The consultation will run until Monday 3 December. Providers can participate by visiting www.abi.org.uk/