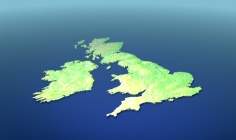 The UK's Economic Secretary to the Treasury, Harriett Baldwin, has launched a major review looking at how financial advice could work better for consumers.
Among other areas, such as investments and mortgages, the Financial Advice Market Review will examine savings, pensions, and retirement income products (including annuities)
The consultation exercise will close by end 2015 with a view to producing proposals ahead of Budget 2016.
Among the review's objectives are an examination of: the regulatory or other barriers firms may face in giving advice and how to overcome them;
the opportunities and challenges presented by new and emerging technologies to provide cost effective, efficient and user friendly advice services; and
how to encourage a healthy demand side for financial advice, including addressing barriers which put consumers off seeking advice.
The review will consider the current regulatory and legal framework governing the provision of financial advice and guidance to consumers and its effectiveness in ensuring that all consumers have access to the information, advice and guidance necessary to empower them to make effective decisions about their finances.
The review will also consider the interplay between the regulatory framework for advice and the role of the Financial Ombudsman Service (FOS) and the Financial Services Compensation Scheme (FSCS) in redress.
The initial evidence gathering will request examples of problems in obtaining advice in the following markets:
investments, savings, pensions, and retirement income products (including annuities)
mortgages (including Help to Buy and equity release) and consumer credit
general insurance
Leadership
The review will be led by Tracey McDermott, who will take over as acting CEO of the Financial Conduct Authority (FCA) on 12 September, and Charles Roxburgh, Director General of Financial Services at HM Treasury (HMT), as co-chairs.
An expert advisory panel comprising of industry and consumer voices will be chaired by Nick Prettejohn, Chair of Scottish Widows.
Responding to the Government's announcement of a review to improve consumers' access to financial advice, Huw Evans, director general of the Association of British Insurers (ABI), said: "This is a welcome step which comes at a good time. The new pension freedoms have highlighted how important it is that proper advice is accessible to all, not just those that can afford it. This review will naturally take time, so in the short term we want to see steps taken to address the more immediate issues outlined in our action plan in June."
Andy Briggs, CEO of Aviva UK and Ireland Life, said the review on advice is very welcome. Briggs said; "Good advice makes a huge difference to people when they are navigating their choices on savings and retirement, but the rules today have not kept pace with people's needs. Customers should more easily be able to get low cost or free guidance from providers alongside their right to pay for more bespoke, personalised advice."
APFA comment
Chris Hannant, director general of the Association of Professional Financial Advisers (APFA), said: "APFA has long been campaigning to reduce the significant regulatory burden on advisers and we welcome government recognition of the need to examine the legislative barriers to accessing affordable financial advice."
Hannant added: "We believe there needs to be a fundamental rethink of the current regulatory environment, particularly around liability. Most barriers to a thriving and varied advice sector come from unfair rules surrounding liability, including: the lack of a 'longstop' for advisers, meaning liability is uncapped and remains with advisers until death."
Baldwin commented: "Making sure that our financial services sector supports working people at every stage of their lives is a key part of our long term plan.
"That's why we've launched a major new review to explore what more can be done to make sure consumers can access high quality and affordable advice so they can make informed decisions with their hard-earned money."
The UK government said it also intends to consult later in the year on how the current statutory arrangements for the provision of free and impartial financial guidance (including the Money Advice Service and Pension Wise) can be made more effective.