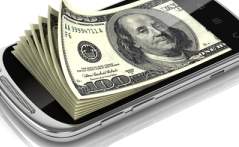 UK InsurTech provider, Inzura, has launched a digital insurance platform that offers insurers mobile-centric products designed to accelerate the digitisation of the industry.
Through the use of smartphone telematics, photo recognition, and other digital technologies, Inzura aims to revolutionise the way insurance is done, from policies built around real-time user data through to a more streamlined customer experience – all via the customer's smartphone.
Inzura's initial offering includes a single customer engagement app for motor insurance. It also allows for photo-based sign-up and claims.
The insurtech provider said the same technology can also be applied to a range of personal lines including life, home, travel, and pet insurance.
Benefits for insurers
It said insurers stand to benefit from increased margins, reduced management costs, and access to valuable user behaviour data.
Founded in December 2015 following an extensive R&D programme, Inzura said it is actively engaged in the UK and emerging markets in Asia, with multiple insurers, brokers and other clients already on board.
The company is co-founded by Richard Jelbert and Ian McWilliams.
Jelbert, an insurance market technologist and veteran of the insurance telematics industry – was previously founder and CTO of MyDrive Solutions.
He is the architect of Inzura's platform, which is built around the latest web-scale cloud technology. Co-founder Ian McWilliams is also a tech industry veteran, bringing with him over 25 years' experience at the top of global businesses including Capgemini, Lucent and Motorola.
Smartphone to play central role
Commenting on the launch of Inzura's digital insurance platform, Jelbert said: "We believe the smartphone will play a central role in the much-needed digitisation of insurance.
"As such, we have put customer engagement at the core of our smartphone apps, and we enable big data enrichment in the back end for analysis and pricing. This makes for a win-win situation for both insurers and their customers."
He added: "We are already seeing real excitement among insurers at the possibilities here – at just how much their proposition can evolve without their legacy systems holding them back. Challenger brands and innovative insurers are moving quickly with us."