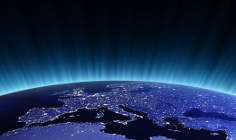 Towers Watson has appointed Julien Brami as sales and practice development leader for its life insurance consulting practice in France.
Brami joins from Caisse des Dépôts (CDC) where, most recently, he was deputy group head of development and mergers and acquisitions for the state-owned financial conglomerate.
Prior to that, he had held senior international development and actuarial roles for CDC's insurance subsidiary, CNP Assurances. His earlier career included experience of both life and property and casualty insurance with Bacon & Woodrow in France and AXA in France and Italy.
Sylvaine Salahub, country leader of Towers Watson's risk consulting and software business in France, said Brami's skills and experience would be "a great fit" for its business and clients in France and for its wider European management team.