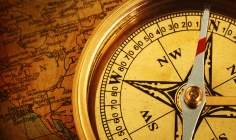 Investment bank and broker dealer Keefe, Bruyette & Woods (KBW) has said it expects a challenging Q3 for life insurers in the US.
In a recent investment note KBW said the factors behind this challenge are the weakest equity market performance since 3Q11, lower interest rates that coincide with annual actuarial reviews, and additional non-yen FX headwinds.
The developments have caused KBW analysts to cut Q3 earnings estimates for life insurers by 3%.
KBW analysts Ryan Krueger and Blake Mock wrote: "We continue to view higher long-term interest rates and regulatory clarity around non-bank SIFI (Systemically important financial institutions) and the DOL (Department of Labor) fiduciary rule as the primary paths to an upward re-rating for the life sector. Outside of this, we see few fundamental catalysts for the group outside of continued M&A by Asian buyers, which we view as limited to the few remaining smaller-cap life insurers."