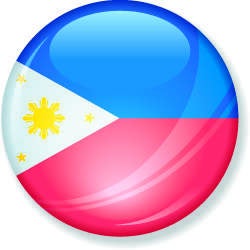 The Philippine life insurance market's gross written premium is forecast to rise from PHP201.9bn ($4bn) in 2015 to PHP302.3bn in 2020 at a CAGR of 8.4%, according to Timetric's Insurance Intelligence Center (IIC).
A report – Life Insurance in the Philippines Key Trends and Opportunities to 2020 – available at the IIC said the segment's gross written premium rose from PHP96.8bn in 2011 to PHP201.9bn in 2015, at a CAGR of 20.2%.
Life insurance penetration increased from 1% in 2011 to 1.5% to 2015.
The IIC report said the Philippine life insurance segment grew strongly from 2011 to 2015 due to the increased consumer awareness of life insurance, the rising middle-class population and increased urbanization in the country.
In addition, in 2010, the Philippine government reduced the premium tax by half for life insurers in the country. Insurers passed the benefit onto customers by reducing premiums, which resulted in increased sales.
The Philippines also has a rising aging population and life expectancy. Its share of people aged 65 years and above rose from 3.9% in 2011 to 4.2% in 2015, while the share of the working-age group also rose from 60.9% to 61.8% during the same period.
Life expectancy at birth also rose, going from 68.4 years in 2011 to 69 years in 2015, and is further expected to rise to 70.0 years by 2020.
Between 2015–2020, the population share of the old-age group is expected to reach 4.8% in 2020. The growing population will favour investments in long-term saving products, such as individual whole life and annuity.
During 2011-2015, the Philippine life insurance segment registered an increase in bancassurance tie-ups, mainly due to regulatory relaxations and the presence of a robust banking sector in the country.
Industry-leading life insurers in the Philippines have signed multiple agreements with banks to access their customer bases and branch networks to market insurance products.
Despite growth opportunities, the Philippine life segment faces a number of challenges.
A significant challenge facing life insurers in the Philippines is natural disasters.
The country is frequently affected by typhoons and volcanoes, which increases claims against property and the number of lives lost. This has created mounting pressure on insurers to pay out on policies.
The IIC notes that the financial sector in the Philippines is also flooded with products that are similar in nature but subject to different regulations.
These include collective investment schemes offered by banks, which are supervised by BSP. If they are purchased as an insurance product, the supervision falls under IC. The lack of a unified supervisory mechanism presents a challenge to the competitive development of such products.