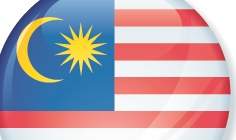 The Malaysian life insurance segment's gross written premium is expected to grow from MYR37.4bn ($8.4bn) in 2015 to MYR55.8bn in 2020, according to a new report from Timetric's Insurance Intelligence Center (IIC).
It comes after the segment's gross written premium increased from MYR29.1bn in 2011 to MYR37.4bn.
The Timetric report said primary growth drivers included a rise in the demand for investment-linked products and economic expansion, both of which are expected to continue between 2015-2020.
It noted that an important market development is the Life Insurance and Family Takaful Framework concept paper, which was published by the BNM in November 2015.
The reforms of the concept paper can be broadly categorized under three main pillars:
Limits on operational costs will be gradually removed to promote product innovation
Distribution channels will be diversified to improve accessibility for consumers
Professionalism among intermediaries will be enhanced to promote better product disclosure
The implementation of these reforms will be carried out in a phased manner from 2016 to 2019 and emphasize consumer literacy, market developments, and the future of the segment in the hope that more operational flexibility, competition, and innovation will transpire.
Life insurance penetration
Malaysian life insurance penetration stood at 3.2% in 2015. This was relatively low compared to Singapore (6.3%), Taiwan (15.2%) and South Korea (8.1%), said the report.
The low penetration rate indicates strong growth opportunities for life insurance providers and as such, the segment is anticipated to record a CAGR of 8.35 between 2015-2020.
Despite growth opportunities, Timetric's IIC report said Malaysia's life insurance segment faces a number of challenges.
For example, Malaysia has a comprehensive and flexible, public-managed employee provident fund (EPF) for public and private sector employees. According to Allianz, it covers 52% of the country's labour force which leaves limited scope for a private retirement scheme.
Family takaful products are providing competition for conventional insurance providers due to Malaysia's large Muslim population.
Finally, although life premiums are exempt from the goods and service tax (GST), policy fees and charges imposed on life policies are subject to it.
To read the full Timetric report on Malaysia's life insurance market, visit www.insurance-ic.com