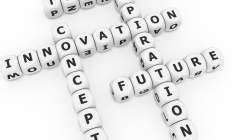 A new Timetric report reveals insurers in the Americas have the highest levels of digital interaction with customers and one-third spend10-30% of their IT budget on digital, compared with 19% globally.
The Timetric insight report, Digital Innovation in Insurance, which is available at the Insurance Intelligence Center (IIC), provides a global overview of digital trends in the insurance industry and highlights that 91% of insurers in the Americas monitor customer sentiment on social networks, against 75% globally.
Over in Europe, the report says insurers lag behind other mature markets in terms of digital capability and investment. High costs and complexity issues with multiple legacy systems are delaying insurers' digital strategies.
Insurers in Asia Pacific, meanwhile, are in the early stages of digital strategy. However, Australia aligns more with the digitally developed EU and US markets.
Most insurers in Asia-Pacific place little emphasis on social media or mobile channels, says the IIC report.
In terms of Africa, it adds that with the exception of South Africa, most insurers are yet to adopt digital technology. Almost 75% of insurers in South Africa are either developing a strategy, or already have one in place.