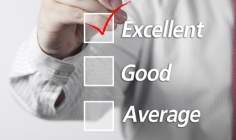 Big data and analytics will be the biggest insurance disruptors in the next five years, according to a survey by Timetric's Insurance Intelligence Center (IIC).
The Timetric IIC survey found both technologies have also disrupted the insurance the most to date.
Social media, the Internet of Things (IoT) and automation tied jointly in second place as the technologies that will affect insurance the most in the next five years.
When asked about technologies affecting the nature of insurance in the next five years, 88% of respondents described the effect of big data and analytics as either extreme or significant.
Tech impact non-life v life
The survey found the non-life sector has experienced more of an impact from technology than life insurance.
Big data has already had an extremely large impact according to 21% of the non-life respondents, while just 10% of life insurers said the same.
The impact already felt from IoT was just as stark, with 14% of life respondents classing it as having a significant or extremely high impact, compared to 38% of non-life experts.
The survey received responses from many experts explaining their decisions. Insurers stated that advanced data and analytics have allowed their company to "drive an innovative approach of identifying marketing opportunities" such as more niche products, while the technology would provide the propensity for the faster projection of "new risks that are unknown today".
By being able to simultaneously achieve diversification and prevent risk in record time, insurers can achieve stellar results, making big data and analytics essentially unavoidable.
Innovations scored
Survey participants were also asked to class a range of innovations as having the potential to be either 'negligible' (0), 'moderate' (1), 'large' (2) or an 'enormous (game changer)' (3), and the results were calculated into weighted averages to give an overall score.
Respondents voted telematics as the most impactful innovation on the insurance industry over the next decade, with a rating of 1.85.
One particular comment lauded telematics' tendency to: "increase consumer engagement, reduce staffing levels through automation and provide increased volumes of accurate and timely data for analytics".
This was closely followed by driverless cars, having gained a rating of 1.75. Wearables and smart homes came in third place and achieved identical ratings of 1.64.
Robo-advisers' impact
With a score of 1.50, robo-advisers' impact on the industry was placed between moderate and large, indicating that our respondents are still unsure what to expect from this technology.
Drones, on the other hand, scored the lowest out of the innovations available for selection, registering a weighted average of just 1.27.
The rather moderate impact expected is not very surprising, because although drones are "becoming invasive", the technology is simply too infantile at this stage to make a huge impact on the insurance world.
About the survey
The Timetric IIC survey, Technology in Insurance: Impact and Disruption was conducted in May and June 2016 by Timetric's IIC.
It surveyed around 130 industry experts across the globe, with the majority of respondents having their work focused on markets in continental Europe and the UK.
While the survey's main focus was on insurance company executives, respondents also included other market participants such as brokers, agencies, banks and technology providers, as well as consultants, auditors and other industry experts.
The participants' expertise covered all market segments: non-life, life, personal accident and health, and reinsurance. Some respondents said that their work was related to multiple segments.