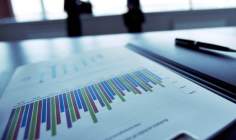 Jay Patel, insurance analyst at Timetric's Insurance Intelligence Center (IIC), explains why the recent robust results by some of the UK's largest insurers act as a buffer against bearish Brexit fears.
Last week, some of the UK's largest insurers released a strong set of half-year results, defying the negative sentiment surrounding their prospects after the UK voted to leave the EU in the recent referendum.
Prudential and Standard Life exceeded market expectations, while Aviva and Legal & General were also bullish only a week after the Bank of England reduced interest rates to record lows.
Aviva's Mark Wilson
Commenting on Aviva's 2016 interim results, Aviva's group CEO Mark Wilson said "Aviva's strong financial position and diversity mean we are well insulated from external events. We have deliberately designed Aviva to be resilient to a low interest rate environment.
"We remain confident in our ability to deliver on our key commitments to grow earnings, cash and dividends."
L&G's Nigel Wilson
Discussing Legal & General Group's 2016 half-year results, group chief executive Nigel Wilson said : "While we cannot be immune to this uncertainty, we remain confident that we will continue to deliver attractive returns for shareholders, great value to customers and better outcomes for society. Our five long-term growth drivers, ageing populations, globalisation of asset markets, creating real assets, welfare reform and digital remain unaffected and will continue to provide many growth opportunities."
In a post-Brexit world, it is well known that major life insurers in the UK tend to have independently capitalised subsidiaries in other EU countries. Therefore, losing the freedom of establishment that comes with EU passporting rights would not affect life insurers as much as their property and casualty counterparts who can hold a substantial amount of capital in one jurisdiction.
Sterling weakens
Insurers with sizeable foreign operations would have also benefitted from the weakening in the pound, which would have boosted earnings figures.
The tougher capital ratios and risk assessment practices that have been adhered to under Solvency II may also have increased investor confidence in insurers' ability to deal with political uncertainty and economic shocks.