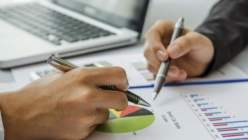 A global survey by Timetric's Insurance Intelligence Center (IIC) has revealed health insurance is the business line expected to grow most over the next year.
Asked what product line they anticipate to grow the most over the next 12 months, 39% of respondents to Timetric's IIC survey chose health insurance in first place, with individual life coming in second place at 33% and liability in third place at 27%.
Although 33% of respondents expect individual life insurance to be one of the fastest growing lines over the next year, there was a regional split on this issue.
The strong growth expected for individual life by a majority of experts from the European, African and Asian markets was not shared by respondents from North America – who favour the prospects of the personal motor business instead.
Industry disruptors
Asked what will be the biggest industry disruptor over the next five years, the majority (55%) said new technologies, followed by regulatory changes (13%) and excessive competition (12%).
The reasons given for new technologies as the top disruptor include the rise of Fintech/Insurtech business models, the changes advanced analytics are expected to have on the underwriting process, but also new business-to-client solutions and related customer expectations, and finally cyber risk.
In terms of regulatory disruption, some respondents in Europe and APAC insisted that regulators lack awareness of how markets can unfold their full potential and that regulation simply "has gone too far".
Although technological innovations are expected to be the biggest disruptor over the next 5 five years, increased competition and driving consumer engagement are the two priority areas currently challenging insurers and brokers.
Business challenges
For example, the top business challenge for insurers is increased competition followed by regulatory pressure or changes.
Brokers, meanwhile, reported that driving consumer engagement is the main business challenge they face, followed by adopting new technologies in second place.
Insurance technology providers said increased competition is the number one challenge they face.
The Timetric IIC survey found most of the respondents focusing on the UK market expect premiums in their segment to grow.
A total of 53% life insurance players expect UK premium income to rise by 1-5% over the next five years. Meanwhile, 27% said they expect UK premium income to grow by more than 5% over the next five years.
The global industry survey was conducted in March 2016 by Timetric's IIC. It surveyed around 120 industry experts across the globe.
The participants' expertise covered all market segments: non-life, life, personal accident and health, and reinsurance.
While the survey's main focus was on insurance company executives, respondents also included other market participants such as brokers, agencies, banks and technology providers, as well as consultants, auditors and other industry experts.
This survey is the first in a new series of Timetric surveys, intended to shed light on trends and professional opinions in the insurance industry.