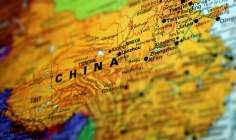 China's life insurance market is beginning to open up and become more innovative – and together with rising disposable incomes and increased awareness of insurance products – this should boost growth in the Chinese life segment.
This is the key message according to the Timetric report, Life Insurance in China, Key Trends and Opportunities to 2018, which is available at the Insurance Intelligence Center (IIC).
The gross written premium of the Chinese life segment is expected to increase from CNY1 trillion ($161.2bn) in 2013 to CNY1.4 trillion in 2018.
Based on the IIC report, looking ahead to 2018, the key growth drivers for the Chinese life insurance market include:
Market liberalization through regulatory changes
Scarce life insurance penetration
Rising elderly population
Rapid increase in online insurance sales
There are also several challenges facing the Chinese life market. According to the IIC report, these include:
The Implementation of new solvency regulation
Negative perception of life insurance products
And a less focus on life insurance products