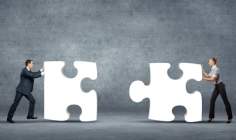 While many brokers focus on servicing consumers' insurance needs, they could be missing a trick by not trying to persuade business owners and finance managers to come to them for their personal insurance, according to research from GlobalData.
GlobalData's 2016 UK SME Insurance Survey found that 11% of those responsible for arranging the insurance for their business use the same broker for their personal needs.
As SME includes businesses that range from the self-employed to those with up to 250 employees, we are dealing with the business owner up to a finance director, who is likely to have a wide range of insurance needs and could be an affluent customer.
How well do you
really

know your competitors?

Access the most comprehensive Company Profiles on the market, powered by GlobalData. Save hours of research. Gain competitive edge.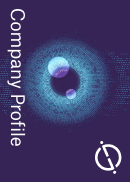 Company Profile – free sample
Thank you!
Your download email will arrive shortly
Not ready to buy yet? Download a free sample
We are confident about the unique quality of our Company Profiles. However, we want you to make the most beneficial decision for your business, so we offer a free sample that you can download by submitting the below form
By GlobalData
While 11% may seem a small opportunity, it is worth remembering that SMEs make up a significant proportion of the UK economy. The Department for Business, Energy & Industrial Strategy (BEIS) reported a total of 5,389,450 SME organizations operating in the UK in 2015, which means that nearly 600,000 SMEs bought their personal insurance from their company broker.
This offers a real opportunity/competitive advantage to those brokerages that offer a service which crosses commercial insurance with general insurance and life assurance. They are in a position to capitalize on an established relationship where they have already demonstrated good service and expertise, so taking the next step should be easy.
<img alt="" src="data:image/png;base64,iVBORw0KGgoAAAANSUhEUgAAAloAAAGICAIAAAAWJ9kEAAAgAElEQVR4nO2dUWwUV76n+wlFi1YKb7wEIa0iRax0b5S5Oxux++AH5MmD0e2gjGJ2tYggBIS7cSwzg0FYakGGxRdm8GRgAnFweqY3doc1ioGxr30vMiTd2NDry9hay2TBg8FrDb14TSxfy0YmSLUPJ5wpqqrb1e2qPlWnvk+/B7Crq7vLdf5fnao6p2IGAABA5Imp/gAAAADqQYcAAADoEAAAAB0CAAAY6BAAAMBAhwAAAAY6BAAAMNAhAACAgQ4BAAAMdAgAAGCgQwAAAAMdAgAAGOgwRExPT69evbqhocGn9afT6VgsFovFstmsT29R5H3LeFO/N0jZlP2NwkIZW37lf6zKb1Xt/45gAR36gmj8sVhMtv9EIrFmzZqJiYkVrtOn6r+wsPDGG29s3rz5+++/N/9cOlLWBfnV1q1b9+TJE/PLY7GY+I5yGUHxL55IJFwWHfEu8n3L2yC5XG7VqlXmV8XjcbFOsUK5EcQHa2trK2n9RinfSGL5aj7h1bso0WEZW3WFePKO9hZkPN8J7Uef4h3lVrK0I793D0CHviD3Y2mCgOvQceVmc0xPT2/YsEE640c/+tGqVaukKnK53Nq1a1977TWzDu1yXSGV1KFYzPOvUAh0qCW5XO7gwYPG869v3s3EpojH47IsxONxoT2LDqO20RSCDn1B7MfvvfeedIbUoXkXN5cnUX9PnDghDhs3b948MDAg/i3WIF64e/du0Q8rfrBpXpulppsPOe2dObOzxYGtpXtk/hjmjtTmzZtramqK69De4A3TKSnxqt/85jf2L2iYOqByDSVtEIkbHf75z39evXq1/fCl0Ce0bO1UKhWLxfr6+uzyFtvE0mOwf7XiX8FxSzouL3+4bt26mZkZ+7s4/umL7Dz2fcDyLRy/b5G9t1BzsH9HN/uJ40awbyvH/bDIO5r/XpatVOgPZEF8NfFac6dTNrHp6elXXnmlo6PDvHOiwwqDDn3B3GJF83apQ7lwLBYTpUQeP8rKZSk95hXKdxFrK1TQxZoLrUQiG7z553JJyzdqa2uzfFRLJTVfidmxY4dFurLMiTU4nrx1LLj25R03iOVLFddhTU2NY40r9CewbG35jRwLXy6Xe+eddyzbv0jH1/4V7FvScXnzD9PpdFtbWxFjFfk6hXZv+3Zw/L7FX1KoOdi/47L7ieNGKLKeQvuh45KWP0rxP5Ad81cz9wjFpjafZUGHCkGHviANIYuCSx2KhmEuJY4vNEwXNsyNVq7EXvQFliJlKTGFlrf3JxoaGuR7pdNp8Qnt5rYfaxd6C/tnkJaSSxY/WSqXd9wgciXL6lB8ZsczioX+BJZ1yg9g/rm5CJrf2lzW5ZsW/wr2Lem4vP1OEMd3se8MhXaekraD5fsWeklxHRY5i+Dy715oPYX2w0Jb1XhRe8X/QHbMm9quQ0sXv9C1wzIuY0NJoENfkDqULXz//v0+6VD8w0wRHVruDjCfqylyHCqbpXlJeWBeU1NjOexd9mSp+Vee69Bxg8iVuOkdirOd9q1Rqg7lJhJnX+0n6+TJN8tXK/4V7FvScXn7nSCO72LfGcrWoVz/5OSkZQcoVYf277jsflJoo9n3Osf9sMg7Fvr8Rf5AZizXod33Du1/cW5z9RV06AtSh8bzKrNx40ZfdbjsFTJBqb1D+wstNwKIWmDpEBS/lcZyx6ZPOixUOCyfzX7iTp6jtq+kVB3KbbJ161b5E/PHK9Q7dHlPo9ySjstXvndomPZ2y1uXoUPLd3Spw0IbzX6fcKE7h+3vaNjOiLq/6dR8E02hzWW59um45St/Y20EQYe+YNah4yAE8+FnSTq0HIbLFxa5KdT+wVxeO0wkErJYWFRnPv9pL+6OOpRrc6lkuw6NF4+sCy2/bDU3r8R8isz8se1VzCh8AayIDuUmsqvOfHuFUfQcmgX7llx2H8jlcqlUynEDFrp26NiBLr4dzL9yuekKNQf7d1x2P3HcCPb1FNoP3b9jkT+QZUM5Ct7c0i3L23ckcw1Z4a3psCzo0BfMOjSeNzBLCRbnZA4dOlSSDuUNdfZbQAXmW2kc66n5jrjigxbMdzw6SsjijELXDu0/LOmakOOHl3eWOi7veCugGfPpSsulGmlx+8Uky+2RhexlP8lmXo95q+7atct+p6LlUMP+FRy3pOPydhlb3sVxZ3CpQ8ddUW5by77kZu81Nwf7d3Szn9g3gn09hfbDIu9oXm3MdqBj/jqWDWV5Yex5o5Y/tzQr+5LyrCwurADoEMAt0bzTz3JstyyRPa1X6oaCoIEOAdwSTR0mEgn30xFE+bReSRsKAgg6BHBLNHVYEsXvogIIMugQAAAAHQIAAKBDAAAAAx0CAAAY6BAAAMBAhwAAAAY6BAAAMNAhAACAgQ4BAAAMdAgAAGCgQwAAAAMdAgAAGOgQAADAQIcAAAAGOgQAADDQIQAAgIEOAQAADHQIABUgl8utWrWqoaFB/iSRSKxZs2ZiYqLIqxYWFjZt2jQxMTE9Pb1hw4YnT574/0khuqBDAPCdXC63cePGV199VShNeG7jxo0udVipjwmRBh2ClYWFhTfeeCMWi23evPn7778v6bXyKJ7DeTCTy+XeeeedQ4cOZbNZwzDS6fTu3bul6hKJRCwWi8VisvsYj8djsdiaNWuEMuXuJNYjdssdO3ZMTEzkcrn33ntv9erVsVhs9+7dZe+6AOgQrCQSiba2NsMw0um0KF7uQYfgiNDYwMDAwYMHDcPYsWPH6Oio0GEulxM/NJ4bLp1OCy9OT0+/8sory+pQdDqnp6dXr16dzWbpU0J5oEOwkk6n161bJ01W5OhbXBAyH9ejQ3BEaGxubm7Tpk03b97cunWr+LeQX8xENpuVB2T2a4eOOhQ2XVhYePvtt8UuJ36l9itD6ECH4ICoUNJ5yx59y0qEDsERqTFxXrStrU3uRbIvKHHTO5QvR4fgFegQCiIO0ouUG3mVMRaLiQ4lOgRHpMbk0ZX5oEpcKRQXC8371bp167Zu3Wq5s9RyWREdglegQ7AiS8myOkyn0/KkFr1DAAg16BCsyCuCosNXRIfi9Kk4VP/JT36CDgEgvKBDAAAAdAgAAIAOAQAADHQIAEXI5XKpVEr1pwgK5hkDQD/QIQAUxHLPlHn+M/vMao7IcRHmkQ9ihfK2ZDlcR/zEE/y4mct8NxnoBzoMMVE+cuc4vQIUuU84nU4LLwqZFZrMT+6icnnj+VwzH330kZBfIpEQQvV2cjWf7m1OJBKlzlwIYQEdhhjzWON4PG6ettjlkbvBcToURo6dt/8FzVaQc6oVX5U8fBHLy0Gr5pfH43GzbCy7cfH5AuWvxE/sI/fleuS7iE9lbyzmn5hHE5nH2oJ+oMOwIlu7cNiJEyfkXI4uj9wNjtOhKNJh5pOlFqMYhuHGEBYDmV9lXrmYs9Ty7oaL2brlr+R7yb3O3DEVv5KTwMXj8RMnTtjfxfwT2Trkl132EBNCCjoMK+a5jC3/dX/kHrTjdPsbcZyuEPsZaXmAVWgfE39f8xTwlgXkH9TxJIT5hId9au8iM0JY9v+2tja511neXf5qcnJyw4YNn3/+ueVdHKcUlzskOtQYdBhWLKXKXA5cHrkH7TjdXO/EG3V0dHCcrhDLIZdhOm3g/gxEPB533APte6Z59zCc/r4udWjf68yPURQfNZFI7Nq1q6GhocgE4hYsx46gH+gwrBTRocsj96Adp4vKZX6jXbt2cZyuEPNzJOSTvCy7k33PMWP+g1puLpVekctY+pSGbWrv4ntdoWeNGbZzEoZh5HK5tWvXOk4gbvnJ1q1bzR9PNC7mINQSdBhWipwsdX/kLgjIcbr9jThOL4/Z2dlrz0k8Jx6PV1VVVVVVrV+/PvYiVVVVhVYVlkdD2Duy3i4vkHt7eS+HgIMOw4rlVppCh7duhBGc43T7G3Gcbsal515++eWq58jFurq6xAvv37/v/h3DcsxRqp/c3A3r+C5itw/LUQKUBDoMMcFsk6qO06uqqiydnvXr1wsl7Nmzx6KEkr+Vz1TecwBgAR2GmGAeuQfnOP3+/fvCE2fOnLEIRtjlpZdeEv+Nx+NigWQyKV6Sz+dL/UjL8t380uj970bvfzf5f+env1uY/m7hx2/+B/FJ/tXqf/3XP/r3f/PjjX/z4427/+s+kf/efh7PAVQMdAjR5cmTJ8I3XV1dQofbt28Xgly7dq0Q1euvv27ujR07dky8ZHh42L7Cify/jN7/7kL2QfrriUO//+Oh3/9xf9s//+3hfku+7B//H//0rczlb+5WvX9u2dQ2na9v6WlOZZLdt3oH7w7feTiZn638RgPQFXQIUIzh4WHzOcwDBw4IO/7VX/218OW/+bf/7tDv/7j9V1m79grl895vy9BhoWxpbK9v6TnSdjXZfSs78iA/M696mwGEEnQI4Iqp/7dw89vp9NcTh9tHSpKfPa3dtz3UoaMgm85eSXbfGr7zcOnpM9Vb7gWKjNmwjMQwXhwIK291lmuQyydcT0kIUAR0CFCQify/XL7xf/7b+f/1n/7+m5X4r8I6tGTn0a7mVOZS5vbYxCPVW/QvyOkaHKf5FthvG5bTPsiflDqsCKAQ6BAcjs0TtinZ7Ef0Asfjd8sKHZcJLD4p0JxPLo1VUofm1DSkjrRd7R28O7+4pHY722+5ss8JZ9ehfZlCk04AlAo6jDr2Y/Mih9vmCdgEjgXLssJQDA0cvvPwZMfA7r/v9kmB5hz7ckSVDs3Ze/xye99I5e/HcZzX1LBNk2s4TR1unuZGrKHUycQBCoEO4QfMk2gXOty2H9EXUZ35eQiB1eH41Mzpzpu1TeelJN4/PRgRHcrUNp0/2TGQHXlQyS0/PT39yiuvmE9IFDGZPDIzT1QkXkLvELwCHcIPyKNsx8PtQkf09uN3+wqLLKOKyfysxYIyB85FTocy1XXJI21XK+NF80PECk3zbV/YPgUg1w7BK9AhGIbtETyFDrctR/RmLMXI8ThdecGazM8mu29tO3yhiBL2nOj1W4cffHIjmDqU2dLY3npxyI/zqOaznZapAeX15uJTh9vvIy1pSkKAQqBDsB6bFzncLvJYYDcH+94+Vdg9+Zn5ZS34lx7Sh7/76dFrEdehzN7jlyt/3w0TZIMS0GHUcXwEj+Vw235EX+T43b7CIjem+s341ExzKlOqA/a13kSHLxwi1CWbU5nhOw8r81cL5mS8oD3oEMoh+MfvubGp+pae8qr/zz7J+KrDd499HS4dytQ2ne/sHw3a0H4AT0CHUA5BPn7vHbzr8rxoobzbdMHvy4ch1aHIlsb2ZPct5SMXAbwFHYImzC8utfeNbGls96Ti7/r4OjosnpqGFFIEnUCHEHryM/OnO2/WNKQ8rPWN5274qsOv+u+GXYci1XXJ0503H88tqt4LAFYKOoQQU96dMm7yd7/6R191ePmbcT10KKV4smOAh2lAqEGHEEoezy2e7Bjwsb77PNxCMx3KnOwYoKcIIQUdQvjo7B/19tSoYxo+9XG4ha46rHr/XE1Dqr1vhLtPIXSgQwgTubGpFd416j77z67ooYbF03P9nq46FNl2+EJubEr1/gJQAugQwsFkfnb/qb5KFnRfh1tor0OR/af6uKAIYQEdQtCZX1xqvThUXZesfDXf0eJXBzEiOqx6/1x1XbL14hDjMSD4oEMINJcyt70aSlhG/Btu8YdsVHQosqWxvX/onuq9CaAY6BACyvCdhzuPdqkt4nW/vuKTDi9loqVDkb3HL3PfKQQWdAhBpPXikPLaXeXncIto6rDq/XM1Danewbuq9y8AB9AhBIv8zPze45eVV22ZD8/4Mtziq6//FE0dihxpu8rVRAga6BACRP/QvQoMKCwpPg23+LJf23GHLrOlsZ2RGBAo0CEEgqWnz3yabm2F2f6LS+jQv7ReHGLAPgQEdAjqGZ+aqdjg+jLix3CLjit30KHItsMXxqdmVO+DAOgQVHMpc1vJmEL32X/O+8uHrd230aFMdV2yvW9E9Z4IUQcdgjLmF5eazl5RXouXjR/DLdChPU1nr3B/DSgEHYIaxiYeKRxfX1Jq9n3h+XALdOiYnUe7mNQNVIEOQQGXMreVV96S4vlwi2NfjqBDx9Q0pIbvPFS9h0IUQYdQaU533lRec0tN42cD6LCSuZS5rXo/hciBDqFyLD19dqTtqvJSW0Y8H26BDpfNyY4BxmBAJUGHUCHmF5fqW3qUF9mys+2XGQ91eCj5z+hw2ew9fpmba6BioEOoBPmZ+SCPLHQTb4dbfPDJDXToJrVN5xmVCJUBHYLvjE/NhOUm0iKpP+XlyVJ06D7VdUmmc4MKgA7BX3JjU0GbhrS81Oz7wkMd7v54AB26D0aECoAOwUd6B7Uq9B984uXTgNFhScGI4DfoEPwi2X1LeQ31Nt4Ot0CHpaa6LsmzEsE/0CH4QjAfT7HC7GzuRofKgxHBJ9AheE9AnmXvR7Y2f+OVDi9/M44OywtGBD9Ah+Ax+p0jNcfD4RbocCXp7B9VvaeDbqBD8BLN7p2xZ99vv0aHAUmy+5bq/R20Ah2CZ/QP3VNeIv3O2wfSXumwO3sPHa4w9BHBQ9AheENubCrgT/H1Ku+fHvREhz3X0aEHyY48UL3vgyagQ/CAsYlHEXFhlXfDLdChJ6muS/JAKPAEdAgrZXxqRo95Z1xmz4leb06WXp9Ah56kpiE1mZ9V3Q4g9KBDWBH5mfnapvPKC2KF48lwi0sZeoeepbbp/OO5RdWtAcINOoTyeTy3GEEXVr1/bl+rB8Mt0KG32Xm0i6dBwUpAh1Am84tLO492KS+CSuLJcAt06Hn2n+rjicFQNugQyqTp7BXl5U9V3m26sHIdftnPuEPv05zKqG4ZEFbQIZRDZ/+o8sKnNisfboEOfUp734jq9gGhBB1CyURqWEWhHDiHDoMbhl5AGaBDKI3I3j5jycqHW3zeyxMt/MqWxnZuNIVSQYdQGvUtPcqLXRBS/eHvfnr02kp02Np9Gx36l/qWHtVtBUIGOoQS0PtpFaVmhcMt0KHfYY5vKAl0CG4ZvvNQeYELVH72SWYlOvz4q1F06He4iAjuQYfgivzMfKRmYnOTFQ63OPblCDr0O1xEBPegQ1iepafP9h6/rLy0BTC7Pr6ODgMeLiKCS9AhLM/pzpvKi1ow03juBjoMfriICG5Ah7AMUXiob9n5u1/9Y9k6/OCTG+iwYuEiIiwLOoRiPJ5b3NLYrryWBTYrGW6BDiuZLY3tTPANxUGHUIzmVEZ5IQt4Gj4tc7gFOqxwTnYMqG5PEGjQIRSEkRVusv9stjwdvnvsa3RY4YxNPFLdqiC4oENwZunps22HLyivX8HPSoZboMMKZ+fRLp4ABYVAh+AME9C4z46WMjuI6LDy4XkXUAh0CA5M5md5ZoX7lD3c4qv+u+iwwqmuS07mZ1W3MAgi6BAcYJ7uklL36yvl6fDyN+PosPJhYD44gg7BSu8g1bm0lD3cAh2qSu/gXdXtDAIHOoQXYKBhefnwTDnDLf6QQYdqwlymYAcdwgsw0LC8lDfcouf6PXSoKs2pjOrWBsECHcJfYKBh2dn+i0voMHQZn5pR3eYgQKBD+As7j3Ypr1DhTRnDLdCh2jSdvaK6zUGAQIfwA9mRB8rLU6iz/1zJlw//kEWHikMHESToEH6AruEKU8Zwi0sZdKg4dBBBgg7BMOgaepGafV+UOtwCHQYhubEp1e0PAgE6BMOga+hRSh1u8dXXf0KHyrPzaJfq9geBAB0CXUPP0vjp9ZJ0+GU/4w4DkezIA9WtENSDDoGuoWcpdbgFOgxI6CCCgQ6BrqG32fbLjHsddly5gw4DEjqIgA6jDl1Db1PScIvW7tvoMCChgwjoMNLQNfQ89adKOFmKDgMVOogRBx1GGrqGnqdm3xfoMKTZe/yy6hYJKkGH0YWuoU9xP9zi2Jcj6DBQYZKaKIMOowtdQ5/S+NkAOgxpTnYMqG6XoAx0GFHGp2aUlx5ds7O5Gx2GNNV1SZ6DGFnQYUQ53XlTeenROFubv3Gjw59/9j/RYdDS2T+qunWCGtBhFFl6+qymIaW87mgcl8MtPvjkBjoMWmqbzqtuoKAGdBhF+ofuKS86emffb79Gh+ENIy6iCTqMIvtP9SmvOHrH5XCL3R8PoMMAZv+pPtVtFBSADiNHfmZeebmJQt4/PejGiOgwmJnMz6puqVBp0GHkSHbfUl5rohCXwy3QYTBzuvOm6pYKlQYdRo4tje3Ka00UsudELzoMb2oaUktPn6lurFBR0GG0yI1NKS800Ymb4RaXvxlHh8FMbmxKdXuFioIOo8WRtqvKq0x08vPPlh9ugQ4Dm+ZURnV7hYqCDiPE47nF6rqk8ioTnbgZboEOAxvOl0YNdBghOvtHlZeYSOXdpgvL6rA7ew8dBjacL40U6DBCMGd35bPscIue6+gwuOF8aaRAh1GB4YZKcuAcOgxxtjS2q264UDnQYVToHaTmKsiywy04WRrwDN95qLrtQoVAh1Gh6ewV5ZUlgqn+8HfFh1tcyqDDQIcnIEYHdBgVeISFquxrLTbcAh0GPJwvjQ7oMBKMTTxSXlYim599kkGHoQ7nSyMCOowEzFOqMMWHW3zZz7jDoIf5SyMCOowE9S09ymtKlLPr4+voMLzZebRLdQuGSoAO9Wd+cUl5QYl4Gs/dQIehzvzikup2DL6DDvUnO/JAeTWJeIoMt/i8lydahCDZkQeq2zH4DjrUn+ZURnk1iXiqP/zdT49ec9Rha/dtdBj8cPkwCqBD/altOq+8mpCGT52HW6DDUITLh1EAHWoOc7MFJPvPZh11+PFXo+gwFOHyofagQ83hKRYBSaHhFse+HEGHoQiXD7UHHWoOz/sNTna0OHQQ0WFYwuVD7UGHmsNDnYITx+EWh7/4IzoMRfYev6y6NYO/oEOdWXr6THkRITJ1v75i1+EHn9xAh6FIdV1SdYMGf0GHOjM+NaO8iBAZx+EW6DBEGZ+aUd2mwUfQoc70D91TXkGIOR+esQ63QIchyqXMbdVtGnwEHepM68Uh5RWEmGMfbvHusa/RYVjCsw/1Bh3qzP5TfcorCDHnPx/usl8+RIdhCYPx9QYd6syWxnblFYRYYh9ugQ7DEu6m0Rt0qC08yCKY2X/OevmwO/Mn5Z+KuMzjuUXVLRv8Ah1qy/Cdh8prB7HHPtyi5/qflH8q4jJjE49Ut2zwC3SoLUzPFszU7PvCMtwCHYYoTNWmMehQW052DCivHcQxluEW3dcZDxOadPaPqm7Z4BfoUFv2Hr+svHYQxzR+et2swz9k/6T8IxGXYeZSjUGH2lLTkFJeO4hjtv/iEjoMaZrOXlHdssEv0KGecFtpwLPtlxl0GMYw9FBj0KGe8NTfgMc83OLC1XHln4e4TE1DSnXjBr9Ah3oyNvFIeeEgRVJ/qh8dhjTzi0uq2zf4AjrUEwYdBjw1+75AhyENz7XQFXSoJ72DzPsV9MjhFul/uqP8wxD3YeihrqBDPWEMfvDT+NmA0OHv+/638g9D3Iehh7qCDvUk2X1LedUgxbOzuRsdhjEMPdQVdKgnTEkTimxt/uZvD/e3/cNt5Z+EuE9zKqO6fYMvoEM9OdJ2VXnVIMtGDLf4+CvObIcp6FBX0KGe1Lf0KK8aZNns++3X6DB0YWIaXUGHerLzaJfyqkGWjRhugQ7DlfqWHtXtG3wBHepJbdN55VWDuMn7pwcPJbnvKUxBh7qCDvWkui6pvGoQN2n8bAAdhivoUFfQoZ4oLxnEZfac6EWH4Qo61BV0qCfKSwZxn/qzOeWfgbjPtsMXVLdv8AV0qCfKSwZxnwPnBpV/BuI+tU3nVbdv8AV0qCfKSwZxnz0nepV/BuI+6FBX0KGeKC8ZxH2qP/yd8s9A3Acd6go61JOahpTyqkGIlkGHuoIO9YRxh4T4F9XtG3wBHeoJOiTEv6hu3+AL6FBP0CEh/kV1+wZfQId6gg4J8SlbGttVt2/wBXSoJ3uPX1ZeNQjRMgzD1xV0qCc84IkQn8IkbbqCDvUEHRLiU3jeoa6gQz1Bh4T4lOZURnX7Bl9Ah3qCDgnxKa0Xh1S3b/AFdKgnzamM8qpBiJZp7xtR3b7BF9ChniS7eYQeIb6kd/Cu6vYNvoAO9aR38K7yqkGIlsmOPFDdvsEX0KGe5MamlFcNQrTM8J2Hqts3+AI61JPJ/KzyqkGIlpnMz6pu3+AL6FBPlp4+U141CNEyj+cWVbdv8AV0qC1bGtuVFw5C9Ivqlg1+gQ61hWlLCfE8NQ0p1S0b/AIdasuRtqvKawchmoUJSzUGHWpL68Uh5bWDEM1yuvOm6pYNfoEOteVS5rby2kGIZrmUua26ZYNfoENtYeghIZ5nbOKR6pYNfoEOtWV8akZ57SBEsyw9faa6ZYNfoENtmV9cUl47CNEp2w5fUN2swUfQoc7UNKSUVxBCtAkP/tUbdKgz+0/1Ka8ghGgTnnSoN+hQZ3jMEyEehmdZ6A061JnsyAPlFYQQbcLk3XqDDnXm8dyi8gpCiB6prkuqbtDgL+hQc2qbziuvI4RokJ1Hu1S3ZvAXdKg5TWevKK8jhGiQ5lRGdWsGf0GHmtPeN6K8jhCiQZieTXvQoeYwNw0hniQ/M6+6NYO/oEP9YTA+IStMbdN51e0YfAcd6g+XDwlZYU52DKhux+A76FB/OvtHlVcTQkIdBuBHAXSoP1w+JGSFmV9cUt2OwXfQYSTg8iEhZae+pUd1C4ZKgA4jAZcPCSk7ye5bqlswVAJ0GAl6B+8qrymEhDRjE49Ut2CoBOgwEswvLlXXJZWXFUJCl5qGlOrmCxUCHUYFnn1ISBnhkb/RAR1GBc6XElJGegfvqm67UCHQYVTgfCkhZYS52aIDOowQ3F9KSEnZdviC6lYLlQMdRoj+oXvK6wshIUp734jqVguVAx1GiKWnzzhfSoj7PJ5bVN1qoXKgw2hxpO2q8nZ8W2sAAAzzSURBVBJDSCjCPaVRAx1GC86XEuIyTNsdNdBhtOB8KSFusqWxfenpM9XtFSoKOowczamM8lpDSMDTenFIdUuFSoMOI0dubEp5rSEk4JnMz6puqVBp0GHkWHr6jOc9EVIkPNEpmqDDKHK686byikNIYMPEbNEEHUaRx3OL3FBDiGNqGlLcRBNN0GFEYQAiIY452TGgunWCGtBhRBmfmlFedwgJYManZlS3TlADOowuPAGREEt2Hu1S3S5BGegwumRHHiivPoQEKsxEE2XQYaTZebRLeQEiJCChaxhx0GGkuZS5rbwGERKQ0DWMOOgw0iw9fbalsV15GSJEeegaAjqMOu19I8orESHKQ9cQ0GHUYUg+IXQNwUCHYDBnG4l86BqCgQ7BMIzJ/KzyekSIqtA1BAE6BMMwjJMdA8qrEiFKQtcQBOgQDMMwHs8t8tQnEsHQNQQJOoQf6OwfVV6bCKlw6BqCBB3CDyw9fcYkNSRSoWsIZtAh/IXc2JTyCkVIxULXEMygQ3iBprNXlBcpQiqQprNXVLc2CBboEF4gPzPPqHyifarrko/nFlW3NggW6BCstF4cUl6tCPE1nf2jqtsZBA50CFaY15voHe6gAUfQITjQP3RPec0ixKeMT82obmEQRNAhOLP3+GXlZYsQz3O686bqtgUBBR2CM+NTM8orFyHeZktj+9LTZ6rbFgQUdAgF4UkXRLMw0BCKgA6hIMxTQ3QKAw2hOOgQijGZn2UYItEgDDSEZUGHsAy9g3eV1zJCVphLmduqWxIEHXQIy8PMbSTU4TQpuAEdwvLMLy7VNp1XXtQIKSO1TefnF5dUtyEIAegQXDE28Uh5XSOk1FTXJccmHqluPRAO0CG4Jdl9S3l1I6SkcMkQ3IMOoQTqW3qUFzhCXKY5lVHdYiBMoEMogfzMfE1DSnmZI2TZbDt8gQlooCTQIZRGduSB8kpHSPFU1yUn87Oq2wqEDHQIJcPkbSTgYTI2KAN0COWw/1Sf8pJHiGN4ZgWUBzqEcmA6UxLM7D1+mUuGUB7oEMrk8dwiY/NJoLKlsT0/M6+6ZUBYQYdQPpP5WW40JQFJTUOKx9zDSkCHsCKG7zzkkRdEearrksN3HqpuDRBu0CGsFIZeELWprkvmxq