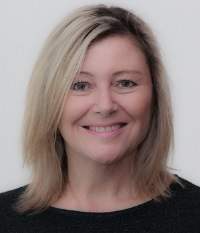 Swiss Re's market head for life and health for UK & Ireland, Sally-Anne Etienne, has told Life Insurance International (LII) she expects a rise in mortgage-related protection cover.
Asked about her outlook for the UK and Irish life insurance market in 2016, Etienne said: "Mortgages are tending to increase currently and I think we will start to see more medium-term mortgage income protection-style policies to cover mortgage repayments. I think there also will be more of an opportunity to link income protection with mortgage cover.
She added: "There is discussion I'm seeing in this area. I don't think there will be a significant change in the amount of mortgage income protection cover being offered, but I think it will be a step forward."
Asked if protection insurers are making enough traction on the opportunity presented by auto-enrolment? Etienne said there has been some progress. She said: "We estimate that around 150,000 people now enjoy membership of employer group life schemes as a result of being auto-enrolled into a pension plan.
"If we as an industry can work with government, other insurers and bodies, to promote the benefits of income protection, and work closely with employers [that would be helpful]. There should also be a great opportunity longer term to focus on the risks faced by smaller businesses as they reach their staging dates and beyond."