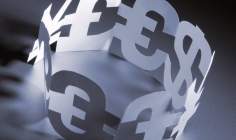 Swiss Re's life and health reinsurance business has reported a 35.2% year-on-year (YoY) fall in net income for the first nine months of 2014.
The reinsurer generated net income of $272 million for the first nine months of 2014 – compared to $420 million for the same period in 2013.
It said the decrease in net income resulted mainly from realised losses during the period. It noted that these were partially offset by lower interest expenses and higher operating income.
On a more positive note, Swiss Re said premiums earned and fee income for its life and health reinsurance business were 16% higher YoY for the first nine months of 2014 at $8.4 billion.
The operating margin was 8.8% for the first nine months of 2014 compared to 8.2% a year earlier.
Overall, Swiss Re's business units delivered a net income of $3.3 billion for the first nine months of 2014, compared to $3.2 billion for the first nine months of 2013.
Swiss Re added that it has been focusing on a number of management actions to improve the profitability of its in-force L&H business.
Along with progress on other actions, the company said it has made substantial progress in negotiations with certain clients in respect of the pre-2004 US individual life business.
Swiss Re said it now expects to conclude these negotiations during Q4 2014 and to incur a pre-tax US GAAP charge of approximately $550 million, slightly higher than the previously communicated estimate of $500 million.
The reinsurer said these negotiations, once finalised, are expected to support higher earnings for L&H Re going forward and to contribute to achieving its return on equity target of 10-12% for this segment by 2015.
Swiss Re's group CFO, David Cole, said: "I'm pleased to report that all business units have again delivered a solid performance during the third quarter, contributing to an overall strong group result.
"This performance was supported by a lower than expected loss burden from natural catastrophes as well as a continued improvement in the L&H operating margin."