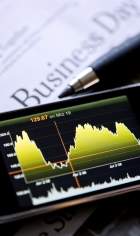 Swiss Re's, Admin Re, the closed-book consolidator of life and health policies, has invested £5m in a new cloud-based unified communication and contact centre platform.
It will cover three sites and be used by 2,000 office-based employees including 300 contact centre agents. It is being designed, implemented and managed by Olive Communications, a cloud-based business communications provider in the UK.
Admin Re has already upgraded its core actuarial, finance and IT capabilities along with improved systems across operating platforms.
The investment comes amid a major overhaul of the annuities and pensions market in the UK. From April 2015 onwards, this means people will be allowed to access their defined contribution (DC) pensions as they wish from the point of retirement and not have to arrange an annuity.
As a result of the changes, it is expected there there will be a tremendous amount of in-bound contact from customers to life office service providers about how the reforms will affect them.
The unified communication and contact centre solution will be built on Mitel's cloud-based platform. The 300 seat contact centre incorporates workforce management, voice recording applications and a sophisticated IVR platform.
Phil Shaw, Admin Re's chief operating officer, said: "We need a system that is agile – to help us scale quickly as a business – to meet both the demands of our customers and to achieve our growth strategy. To do that, we need the very best tools in place to provide first-class customer service, delivered in a way that ensures we can add extra employees and future applications quickly and cost effectively, whilst always remaining cost effective."