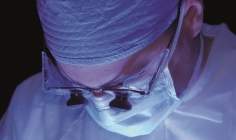 Private health insurance (PHI) premiums in emerging markets are set to double by 2020 as people want and can afford more healthcare, according to a Swiss Re sigma study.
According to Swiss Re, there are two main types of PHI product. The first is reimbursement-type, with which the insured is paid back the costs incurred in hospital and other treatment.
The second are fixed-benefit products, whereby the insured receives a lump sum at the onset of specific conditions. Fixed-benefit products include critical illness, disability income and hospital cash insurance.
Both product types are showing strong growth in the emerging markets. The Sigma study said premiums from reimbursement products in emerging markets grew by an estimated 11.2% in real annual terms between 2003 and 2013.
They are forecast to rise on average by 9.6% per year to 2020, three times the rate of global premium growth in this segment.Swiss Re said premiums from reimbursement-type products in emerging markets grew from an estimated $36bn in 2013 and are forecast to reach $78.8bn in 2020.
Kurt Karl, Swiss Re's chief economist, said: "Consumers will increasingly be purchasing PHI because it provides a means to pay for level of healthcare services they need."
The Sigma study also noted that the PHI sector is at varied stages of development in the different emerging regions, due in large part to the different structures of national healthcare systems and health infrastructure.
For example, in Emerging Asia, Swiss Re said many governments have earmarked reimbursement products as a growth area, and premiums are forecast to grow by 15.4% annually between 2013 and 2020, the strongest of all the emerging regions.
The Sigma study added that cancer insurance has attracted widespread interest in many markets in the region following the success of cancer products in South Korea and relapse products in Japan.
Meanwhile in Latin America, Swiss Re said premiums from reimbursement-type products grew by a real annual growth rate of 6.8% from 2003 to 2013, and are forecast to average growth of 6.2% to 2020.
On the fixed-benefits side, in Latin America, Swiss Re said critical illness solutions are developing favourably, although lack of consumer awareness remains a key obstacle.
Hospital cash insurance, another fixed-benefit product, has become increasingly common as part of bancassurance offerings in Latin America, said the study.