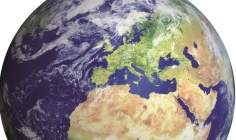 New technologies and digital data will make underwriting in life insurance more efficient, improve risk selection and pricing, according to a report published by Swiss Re.
Swiss Re's latest sigma study Life insurance in the digital age: fundamental transformation ahead looks at how life insurers have adopted some of the capabilities now available and how the future may take shape.
Swiss Re chief economist Kurt Karl said: "The use of the learning capabilities of cognitive systems, and also their voice recognition and text reading algorithms, will make it possible to extract meaningful information from all sources of data, including unstructured medical reports.
"At the same time, Big Data and new analytical tools will progress the still nascent use of predictive underwriting in life insurance".
Health impact
In addition, Swiss Re said new technologies can be used to improve the health status of consumers and, consequently, risk selection for insurers.
For instance, to date most doctors have had limited ability to monitor information on health status once a patient leaves a medical facility.
In the future, they will be able to monitor patients' heart rates remotely with internet-enabled wearable devices attached to the body, thus improving early detection of heart attack risk. This information can be used to fine-tune and personalise drug treatment, facilitating a shift to real-time risk assessment.
To harness the possibilities of the digital age, Swiss Re explained that life insurers will have the opportunity to review and refine their business models and investments in technology, and rethink their talent strategies.
Traditional IT systems
This will involve reconfiguring traditional IT systems into open innovation platforms in order to access new data sources, obtain a unified view of the customer, and offer a consistent experience across consumer touch points.
Swiss Re said life insurers will also acquire adaptive sourcing skills. It said procurement teams have traditionally worked with a few well-known vendors, and have little experience of working with specialist start-ups. This situation is already changing. Some life insurers have begun exploring partnerships with smaller technology companies to build their own data analytics capabilities.
Finally, Swiss Re pointed out that life insurers also need to respond to the rise of non-traditional players. The new entrants present opportunities for mutually beneficial partnerships, but they could also eventually become direct competitors.