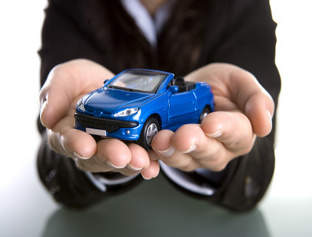 Swiss Re has entered into a strategic partnership with Daimler Insurance Services to establish a new automotive and mobility insurance venture, dubbed Movinx.
The new venture, which secured all necessary competition clearances, will act as a Managing General Agent (MGA).
Movinx will focus on developing fully digital automotive and mobility insurance products in partnership with stakeholders including car manufacturers and mobility service providers.
Swiss Re digital transformation officer Pravina Ladva said: "We believe that partnering with Daimler Insurance Services and establishing Movinx will take us to the next level in innovating mobility insurance.
"Our joint long-term ambition is to unlock an ecosystem interplay where insurance supports the introduction of new technologies such as advanced driving assistance systems and autonomous cars as well as new business models in the mobility area."
Movinx will be jointly led by Swiss Re Mobility Ventures' head Sebastiaan Bongers and Daimler Insurance Services head of digital insurance model Andreas Roth.
Headquartered in Berlin, the venture will look to expand across Europe, in the Americas, and in Asia in the coming years.
Daimler Insurance Services CEO Ingo Telschow said: "By joining forces with Swiss Re we can lead transformation in an evolving market environment and advance insurance business. We will establish a new business model as well as co-create and co-own an insurance platform.
"This platform enables easy and efficient insurance purchase and customer-centric services by using real time data. Furthermore, we as Daimler Insurance Services are going deeper into the value chain of insurance business, having more influence on product development and pricing."
Movinx is expected to roll out its first insurance products and services in France next year. Offices opened in Berlin in this month.
Last week, Swiss Re partnered with Hitachi Europe to develop integrated insurance-based digital solutions.