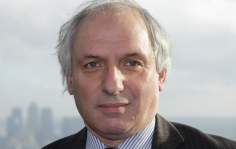 New direct to consumer term assurance sales in the UK, including policies with critical illness riders, rose from 36,586 in 2014 to 115,633 – a year-on-year (YoY) rise of 216% , according to Swiss Re's Term and Health Watch 2016 report.
Bancassurance term assurance sales in the UK, meanwhile, fell from 234,278 in 2014 to 122,250, a YoY drop of 48%.
Key findings from the report include:
New term only policy sales increased by 2.4%, while term with critical illness sales decreased by 9.7%. This resulted in a YoY decline in total new term assurance sales for 2015 of 1.8%.
New decreasing term assurance sales, with and without CI, fell by 10.5% from 471,044 in 2014 to 421,756.
New income protection sales in the UK grew from 96,889 in 2014 to 107,302 in 2015, a YoY rise of 10.7%.
New guaranteed acceptance whole life sales increased by 7.4% from 243,181 in 2014 to 261,137
New underwritten whole life sales increased by 6.9% from 30,810 in 2014 to 32,937.
Maxine Udall, marketing and research manager and author of the report, said: "It's great to see new sales of pure term life, income protection and whole life cover increasing. The fall in new critical illness policy sales is mainly a result of lower mortgage-related product sales.
"People need to take action to protect their mortgage commitments against financial shocks. This will lead to greater consumer resilience and a better-protected mortgage book for lenders. While consumers now go through a more rigorous approach when taking out a mortgage loan, circumstances can change and the industry owes it to customers to point this out. Protecting income commitments for so-called Generation Rent is just as important."
Ron Wheatcroft, technical manager at Swiss Re, and a member of Life Insurance International's Editorial Advisory Board, commented: "While most term assurance business is still placed through traditional distribution channels, it is good to see that direct to consumer propositions are appealing to more of our potential customers.
"This is a very good start: our challenge will be to extend this to more complex areas such as protection against disability risks if consumers wish to buy in that way. Technology will help but the industry needs to speak to them in plain and jargon-free language. Otherwise, they will just step away."
Asked about the stark decline in bancassurance business, Wheatcroft told Life Insurance International (LII) "Bancassurance has been an important channel in the past and it has generated anything up to 25-30% of new sales historically. A lot of that has been traditionally linked to the mortgage market.
"So [the decline in bancassurance] is primarily due to the withdrawal of sales forces and the cutting back of resources for protection insurance."
Wheatcroft added: "When we ask consumers about where they would go for financial help, generally people would approach friends and family, and then their bank. However, this does not necessarily mean they would go into a bank branch.
"There is an opportunity for banks to use the power of their brands with consumers to reposition the propositions and that might mean banks could re-emerge with a direct to consumer proposition."
Commenting on income protection sales in the UK, Wheatcroft said: "I think one challenge is if we try to move to more direct business, probably we will need a better definition of income protection."