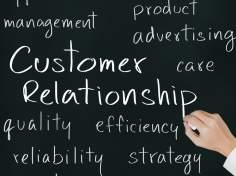 The single most important attribute people look for in a financial product is simplicity, according to research from the UK's SunLife.
SunLife surveyed 3,388 people responsible for household financial decision making and more than a quarter said simplicity was the most important feature when looking to purchase a financial product – 8% more than the number who said low cost was the key factor.
According to the research, 96% said it is important that a product that is 'simple and easy to understand' with more than half saying it is very important.
The quality or performance of the product was important for 97% of people, the highest; but was only the most important factor for 17%.
According to SunLife's research, the top 5 attributes of financial products in order of importance are:
1. Simple/ easy to understand products
2. Low price/ cost
3. Quality or performance of the product
4. A known name I can trust
5. A product that meets all my needs
SunLife's managing director Dean Lamble said the financial services industry puts a great deal of effort into serving and designing products for high net worth customers and those who may get guidance from a financial adviser, but this can mean everyday customers can be underserved.
Lamble said: "We believe that buying financial products should be – and can be – easy and engaging. So at SunLife we're focused on making our products and experience as accessible and straightforward as possible, to help people get the protection they need easily – and feel good about having done so."
SunLife is a direct-to-consumer financial services provider, offering a range of straightforward and affordable products across insurance, savings and protection.