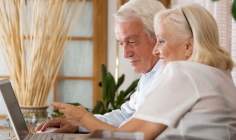 Royal London has said a study it commissioned highlights the extent to which some UK insurance providers are abandoning over 50s life insurance customers at a critical time, as they struggle to keep up payments.
The research found almost a third (28%) of UK adults who purchase over 50s life insurance cancel their policy.
This indicates £173m of life insurance was lost in 2014, because 52,000 people cancelled their over 50s policy.
According to Royal London, although a third (33%) of customers chose to cancel their over 50s policy because they no longer 'needed' it anymore; and a fifth (20%) of policy-holders said it was due to long-term money issues.
Two in five people (40%) cancelled either because they couldn't afford their premiums or because they needed to prioritise other bills instead – heating/energy and mortgage/rent were key priorities.
The mutual commissioned the study – which surveyed over 1,400 UK adults – to establish the extent to which over 50s life insurance customers miss out on protection through the cancellation of their policies. It also wanted to assess customers' motives for lapsing and the emotional effect of their decision.
Overall, Royal London said the study highlights six issues which cannot be solved by one provider, but need attention from a united industry:
The rate of policy cancellations in the Over 50s life cover market, and effect on customers, is alarming;
Cancellations are often driven by financial difficulties, and leave customers poorer and unprotected
Cancelling a policy is an all too quick and easy process, which drives profit for insurers;
Most policies lack 'safety' features which customers need – product standards need a major rethink;
Commenting on the study's results, Jerry Toher, CEO of Royal London's consumer division said: "This research highlights how poorly designed products affect customers, especially those on low incomes; and confirms why the over 50s life cover market must change current practices.
"I want to see the market remodelled – from the way products are designed, to the customer journey and how this type of insurance meets people's real needs."
Royal London said it is urging over 50s life cover providers to consider how they can address issues such as, being more transparent about the options open to a customer in the event they have financial problems; and rethinking the cancellation process, to support those who want to keep their cover but struggle to pay.