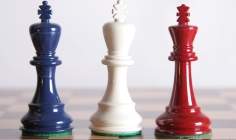 Standard Life has introduced a suite of materials tool for advisers to help reduce the time and costs in transferring defined benefit (DB) pensions to defned contribution (DC) pensions.
The insurer has developed a questionnaire for advisers to use with clients to check whether they understand th implications of DB to DC pension transfers.
It will also help advisers to find out whether a client wants to transfer and how the transfer process can be rationalized to cut unnecessary costs.
Additionally, the insurer is also offering a guide for advisers and their clients, with suggestion and tips to help with the transfer process.
Standard Life head of financial planning propositions Alastair Black said: "Pension freedom has resulted in a rapidly changing adviser market and DB to DC transfers are one of the challenges to emerge.
"As these transfers are becoming increasingly popular, advisers have told us they need help to cope with the change. They say it is complicated for the client and time consuming for their business, especially when so many don't proceed.