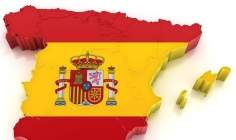 With rising demand for guaranteed return products and the increasing need for pension products, Spain's life insurance sector is expected to grow from 2013-2018.
This is the key message from a new report, Life Insurance in Spain, Key Trends and Opportunities to 2018, which is available at Timetric's Insurance Intelligence Center.
An aging population, reduced public spending and rising disposable incomes are expected to support the segment's growth.
Overall, the report said Spain's life insurance market is expected to increase from a gross written premium value of €25.9bn ($29.6bn) in 2013 to EUR30bn in 2018.
The increasing need for pension products comes after amendments to pension rules were made in August 2012, meaning the retirement age will increase from 65 to 67 by 2027.
To restrict rising public debt, payments will no longer depend on the country's prevalent inflation rates. Instead, annual pensions will rise gradually by 0.25%. These reforms are expected to drive the population towards private pensions.
The report notes that increasing unemployment and the implementation of Solvency II are challenges for the Spanish life insurance market. For example, unemployment in Spain as a percentage of the total labour force increased from 18.1% in 2009 to 25.2% in 2012.