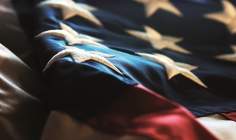 Southland National Insurance Corporation (SNIC) will acquire Dearborn National Life Insurance Company's (DNL's) wholly-owned subsidiary Colorado Bankers Life Insurance (CBL).
The proposed deal, of which the financial terms have not been revealed, will integrate SNIC's in-force life insurance portfolio with CBL's operations and presence in individual life, accident and critical illness products.
Subject to customary regulatory approvals, the deal is likely to complete in Q4 2015.
SNIC operates as the life insurance affiliate of Eli Global, a private firm that was established during 1991.
Eli Global's insurance group CEO Jeremy Ragsdale said: "CBL's talented employees, high-quality products and distribution capabilities will become the cornerstone of our insurance operations."
"Our team looks forward to working closely with CBL's employees to meet the needs of policyholders and expand CBL's reach through existing channels as we grow our insurance operations."
CBL president and CEO Joe Wieser said: "Following the transaction, CBL will have an enhanced ability to grow and support our longstanding distribution partners by delivering convenient and affordable individual life, annuity, accident and critical illness products."
Upon completion of the transaction, CBL's operations will maintain the CBL name and continue to be located in Greenwood Village, Colorado.