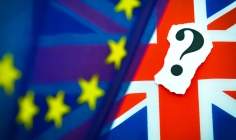 Kengo Sakurada, group CEO of Japanese insurer Sompo Japan Nipponkoa Holdings, has reportedly shrugged off concerns over Brexit and stressed the strengths of the London insurance market.
Sakurada was reported as telling the Financial Times: "London has so many strengths in terms of licences, information and underwriting."
It is said that he does not see Brexit as a reason to move business away from the Lloyd's of London market.
He was quoted as saying: "I'll continue to put more resources and capital into Lloyd's because it gives is access to other developed markets."
Sakurada's comments come after John Nelson, chairman of Lloyd's recently said Brexit negotiations will require joined-up government and decisive government.
Lloyd's view on single market
Speaking at the recent annual Lloyd's City Dinner, Nelson said: "At Lloyd's we are very much of the view that retaining access to the EU single market is fundamental, not just for Lloyd's but for the City in general.
"As well as the many UK financial services organisations based here in the City of London, there are many global financial services businesses – not least major EU companies – and they have substantial investments in London. And their interests, as we are beginning to hear, are very much aligned with our own."
Nelson warned: "If we are not able to access the single market, either through passporting rights or other means, the inevitable consequences for Lloyds – and indeed other insurance organisations – will be that we will transact the business onshore in the EU – and that obviously will have an impact on London."
He went on to say: "Let me be quite clear though, Lloyd's will always be centred in London."