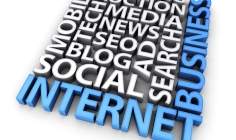 The Monetary Authority of Singapore (MAS) has said that from 7 April consumers will be able to compare life insurance products of different companies using a new web portal called compareFIRST (www.comparefirst.sg).
On the same day, life insurance companies will start selling direct purchase insurance (DPI), a class of simple life insurance products that are sold without commissions and financial advice.
Both compareFIRST and DPI are initiatives under the Financial Advisory Industry Review or FAIR. in Singapore.
compareFIRST is a collaborative effort by the Consumers Association of Singapore, MAS, the Life Insurance Association, Singapore and MoneySENSE, a website that financial education information.
According to MAS, the features of DPI are broadly standardised so that they are easier for consumers to understand and purchase without the need for financial advice.
Lee Boon Ngiap, assistant managing director (Capital Markets), MAS, said: "Buying a life insurance product is a decision for the long-term. We strongly encourage consumers to use compareFIRST and assess the suitability of the various life insurance products offered by different companies before they buy a product."