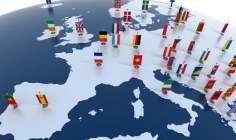 With less than 100 days to go until the introduction of Solvency II, a new report shows there is chequered readiness in Europe among insurers and asset managers for the new regulatory regime.
The report was produced by fund data utilty, Silverfinch, and involved conversations with experts across Europe.
Silverfinch said there remains much work to be done over the next two and a half months and, because of the interconnectedness of the process, delays in one area are causing logjams down the line.
According to the report, there were some variations between European nations in terms of key issues in the run-up to the introduction of Solvency II, although there is more that unites rather than separates.
On the one hand, Silverfinch said the German industry seemed very confident that it had mastered issues related to Pillar 1 (those that deal directly with the measurement of solvency for insurance companies).
Companies in France meanwhile seemed to have had a greater focus than in other countries on Pillar 3 issues of Solvency II (related to reporting and dissemination of information on the financial health of the insurer and its assets).
Overall, the message coming from the French industry for some time now has been that they are on track on all aspects of the directive, something that can really only be verified when the new rules come into force.
Across the rest of Europe in general, Silverfinch said the larger the business, the more likely it is to be on track to meet its obligations, having directed the most resources towards this project.
One of the main structural problems reported across the continent was tardiness at a European level in finalising some of the finer details of the Solvency II regulation.
This was compounded by issues in each country; for example Italy's insurance industry is struggling to deal collectively with the new regulations because of the sharp divide in resources between the country's few mega insurers and the raft of smaller companies underneath.
John Dowdall, managing director of Silverfinch, said: "In spite of the deadline for new regulation looming, the fact remains there is much work to do. Across Europe, the majority of asset managers are aware of the benefits of helping their insurance clients with Solvency II, but how to respond to the new regulations has clearly split the continent."