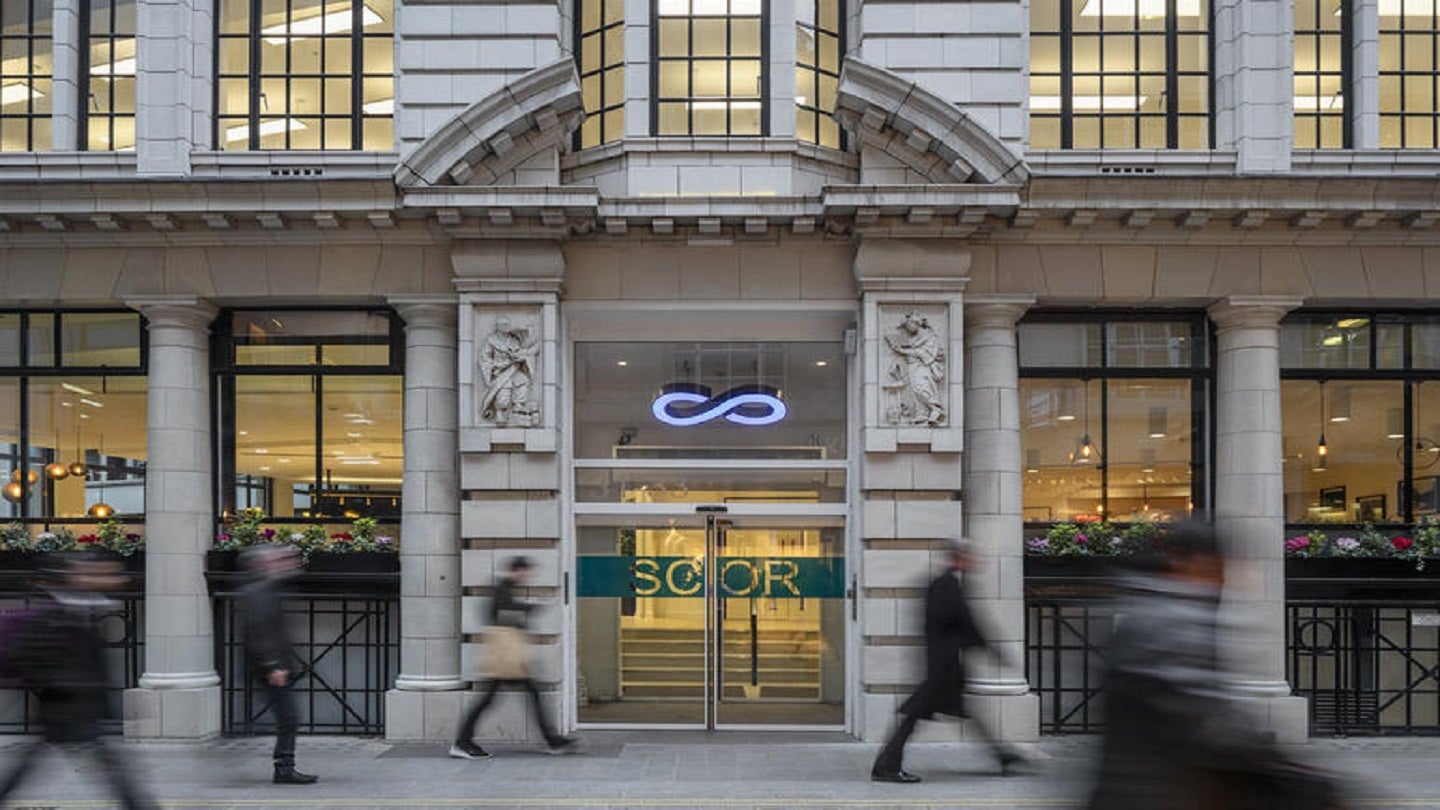 French reinsurer SCOR has posted a group net income of €311m in the first three months of 2023, compared with a net loss of €35m in the same quarter a year ago.
The group's insurance revenue fell 4% year-on-year to €3.9bn.
This was driven by an 11% decrease in SCOR L&H (Life and Health) insurance revenue, which outweighed the 5.4% rise in SCOR P&C (Property and Casualty) insurance revenue at constant exchange rates.
Group-wide gross written premiums dropped by 0.7% to €4.74bn, with a 3.1% drop in P&C GWC and a 1.6% rise in L&H GWC.
L&H is said to have been favourably impacted by the drop in excess mortality tied to the Covid-19 pandemic.
Operating cash flows at the group stood at €281m for the quarter ended 31 March 2023.
SCOR P&C generated a positive operating cash flow of €316m while L&H reported a negative operating cash flow of €35m.
In Q1 2023, SCOR Investments' return on invested assets was 2.9% while regular income yield stood at 2.8%.
As of 31 March 2023, the group solvency ratio was 219%, which was at the higher end of the optimal solvency range of 185% to 220% while the group financial leverage was 20.1%.
Commenting on the performance, SCOR CEO Thierry Légersaid: "All business units – P&C, L&H and Investments – have generated positive results, and the group's economic value has increased significantly. In parallel, our finance teams have successfully managed the transition to the new IFRS 17 framework: we would like to thank them for this achievement."