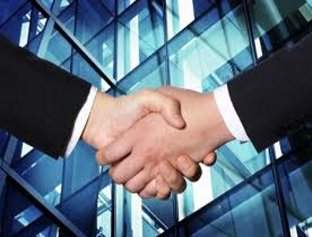 Sapiens International has teamed up with TruthMD, which offers data analytics on healthcare providers, to deliver real-time provider data to insurers.
The partnership aims to improve medical practice liability and workers' compensation insurers' ability to find desirable insureds, assess risk, competitively price, underwrite and manage claims.
MedFax machine learning-based solution, developed by TruthMD, is based on historical data from physicians.
The company has collected this data over 15 years to deliver up-to-date visibility into provider legitimacy, ad-hoc search reporting, and alerts on status changes.
As part of the partnership, the companies will bring together MedFax and Sapiens CoreSuite for Property & Casualty and CoreSuite for Workers' Compensation platforms. This will allow insurers to access MedFax's data within 'highly efficient and automated' workflows.
TruthMD founder and CEO Gemma Cunningham said: "We are excited to begin this partnership with Sapiens as their innovative, client-focused mission mirrors our own.
"Working side by side with the Sapiens team provides us with an immediate outlet for our proven, best-in-class medical data solutions, including sanctions monitoring and provider data analytics, while aligning us with a highly reputable, client-focused partner."
Long plagued by inaccurate and outdated physician data, the healthcare industry has seen credentialing, onboarding, underwriting and provider directories compromised as a result.
Sapiens president and CEO Roni Al-Dor added: "The future of insurance will be driven by digital transformation, and digital transformation will be driven by data.
"By providing insurers with ready access to rich, reliable, real-time data, the Sapiens-TruthMD partnership will play a vital role in helping medical practice liability and workers' compensation insurers unlock the opportunities presented by the evolving insurance landscape."
Earlier this month, Sapiens and LifeScore Labs entered into a new partnership to provide life insurers with access to machine learning (ML) capabilities to improve risk assessment and underwriting.
Last month, the company agreed to buy Tia Technology, a vendor of digital software solutions, from the Swedish private equity firm EQT Mid Market.