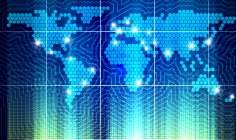 The Right Mortgage & Protection Network has introduced LifeQuote's outsourced protection case management service to its advisers.
The outsourced service handles all client support once the advice and recommendation has been given from the point of product selection on iPipeline's protection sourcing solution – SolutionBuilder, through to case completion.
LifeQuote's outsourced case management service provides advisers with real time case tracking and handles the collection of the application data, case processing with insurers, and chasing of medical evidence. If a case fails to complete the adviser is notified immediately.
The LifeQuote service costs a maximum of £95 per case that fully completes. If the case does not complete a reduced fee is charged depending on the point at which the client drops out.
Martin Wilson, CEO at The Right Mortgage, said: "One of our key business mantras is providing our advisers with a holistic proposition to support their business and their clients. The LifeQuote team are particularly impressive. Handling around 30,000 cases annually, they have an unprecedented level of expertise in protection administration. In addition, they work with insurers and all other parties in order to get an advisers case completed."
Paul Yates, product strategy director at iPipeline, commented: "To ensure client's protection needs are met, we focus on ensuring advice is always offered wherever there is a client need. This requires us to simplify the process of researching and providing recommendations, and where appropriate, it also means a seamless handover to experts who can manage the process of writing and completing the case. There should be no excuses for leaving a client unprotected."