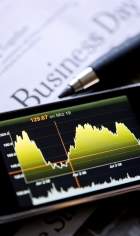 Reliance Standard Life Insurance Company has chosen iPipeline's AFFIRM for Annuities to automate the selling of fixed rate and fixed indexed annuities tied to the S&P 500.
The solution streamlines the order-entry process and supports customised workflows and suitability reviews, to support FINRA, SEC and state compliance. .
iPipeline CEO Tim Wallace said: "The retirement income industry is warming up, and individuals with 'safe money' are considering positioning their assets to last longer in annuities. Simplifying and streamlining the annuity selling process is critical to achieving a true speed to market advantage.
"AFFIRM for Annuities is designed to provide the automation with all of the necessary checks and balances to ensure business activities at the carrier, financial institution, and BGA take place quickly and efficiently.
Wallace added: "Reliance Standard Life's selection of AFFIRM will provide its advisors and agents with the tools they need to conduct daily business while improving the consumer buying experience."
Except New York, Reliance Standard offers insurance products and services in all states, including the District of Columbia, Puerto Rico and the US Virgin Islands.
AFFIRM for Annuities is a compliance order abd management system designed to integrate a carrier's complex product rules with a distributor's compliance processing .